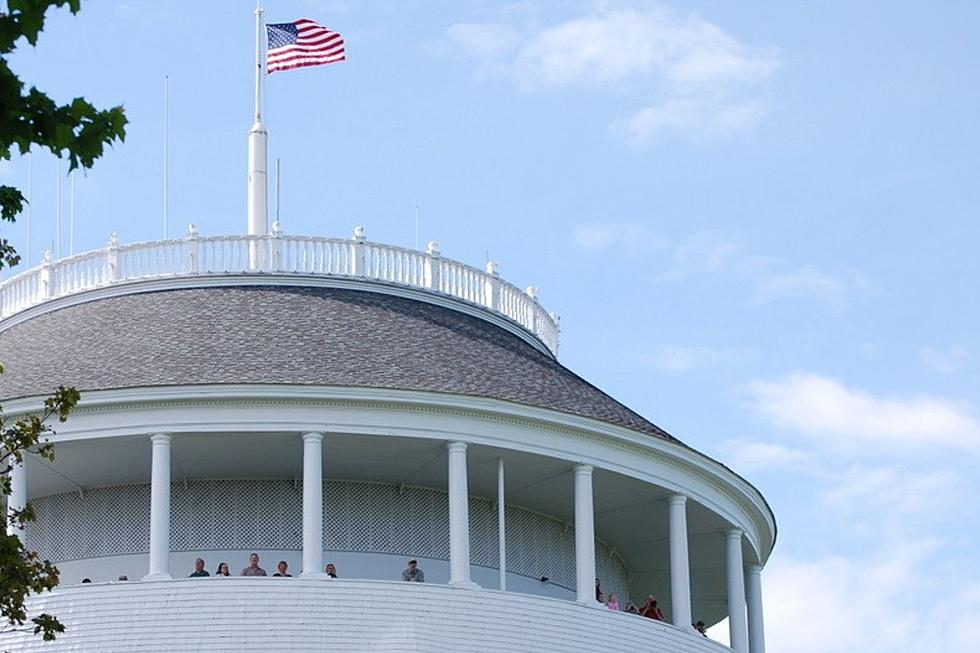 Three Most Popular Places in Maine to Propose Marriage
Facebook
If someone in the office or at a family function or even on this street were to ask you where are the most popular places in the state of Maine to propose marriage to someone, where do you think you'd come up with?
Of course, there's a survey about it, and the top three places to get down on one knee, in a second.
But first, get this on your calendar.
Bangor Water District is Opening the Bangor Thomas hill standpipe for its summer tour next Wednesday the 19th of July.
The Summer 'Sunset' Tour runs from 4 to 8 p.m.
You know the drill, you're no rookie, you've climbed the just over 100 steps before for the spectacular 360 degree views.
And summers the one that you get to see all the green and the flowers, and this summer you'll probably feel the humidity and maybe even get some rain.
Here's an innocent thought.
Wouldn't it be nice if the Thomas Hill Standpipe was opened even more often than once a season. I don't think it would take the specialness of the adventure out of it if you could go say, once a month or whatever.
And if you're going to propose to somebody at the Thomas hill Standpipe, I think you would want it to be when it's open for tours.
Remember about five years ago in the fall tour, there was a couple who got married at the top of the standpipe. For an interesting reason, besides love of course. They needed to be married to get health care. And we all need health care.
On with the list of most popular places to propose in Maine.
The survey identified the top 250 most iconic landmarks for a marriage proposal that's picture perfect.
Of course, Central Park in New York City is on the list. And the Eiffel Tower replica at the Paris Las Vegas hotel. #1 overall is Sunset Cliffs Natural Park in San Diego.
What about the 3 in Maine>
At #187, The Thomas Hill Standpipe. Distinct architecture, the awe-inspiring views, and the sense of being on top of the world were the reasons cited for the ranking.
Dawn Baxter, the Office Manager at Bangor Water said:
Many of us who volunteer at these tours have seen people popping the question on one knee..however, we were only witnesses to these events.
Spring Point Ledge Lighthouse in South Portland is #181.
Timeless charm, the view and the romantic ambiance of the coastal setting is why.
And the highest ranked Maine place to propose?
The Portland Head Light at 89.
With this ring, I promise I'll love you.
LOOK: Baby boomer baby names that have gone out of style
Using info from the Social Security Administration's baby name database,
Stacker
compiled a list of baby boomer baby names that have declined in popularity.