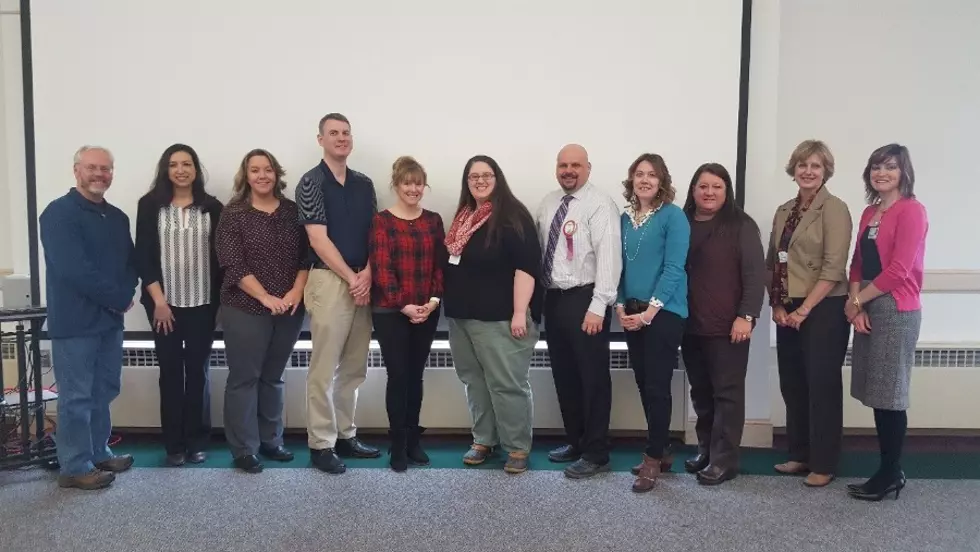 Presque Isle Rotary Disburses Thousands in Funds
Presque Isle Rotary
Continuing with its decades-long mission of supporting local non-profits, the Presque Isle Rotary Club recently disbursed funds to its auction partners with monies raised during the 71st Annual Rotary Auction.
Almost 500 items were donated from businesses and organizations for last November's auction which was broadcast on TV as well as online, a new element to the Rotary Club's signature event. The items were valued at a total of more than $50,000.
The Rotary Club also partnered with the Presque Isle Kiwanis Club for last fall's auction to raise money for the Children's Advocacy Center, operated by AMHC. The Center provides services and support to children who are victims of sexual assault. Over $25,000 was raised to purchase furnishings and other items for the facility and the children they serve.
Auction Co-Chair Sarah Ennis stated that support from the local community has been at the heart of the club for the past seven decades. "When we partner with these proceed partners, we multiply the impact made by each group on their own. The Presque Isle Rotary Club firmly believes in service above self."
Plans are already in the works for the 72nd Annual Rotary Auction.