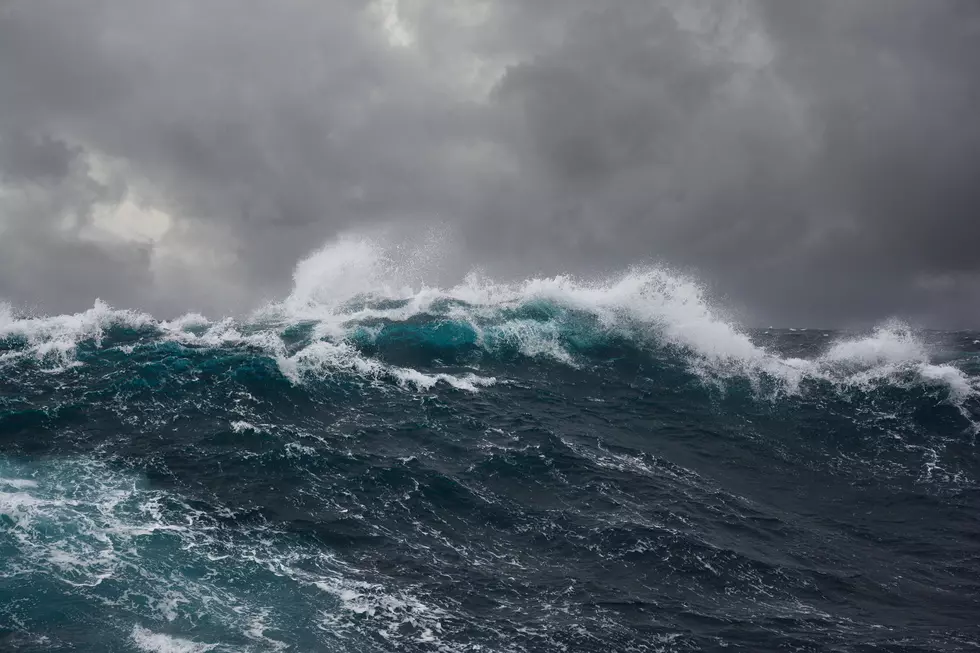 Plan To Swim In Maine Waters This Weekend? Watch Out!
andrej67
While the brunt of Hurricane Franklin is being felt by the southern states at the moment, it's forecasted that states as far north as Maine will feel some of Franklin's fury before the week is through.
High winds and heavy rain were already spreading across most of the state by Wednesday afternoon.
Those in the know say they will be keeping an eye on Maine's coast through the weekend.
The folks from the Maine Emergency Management Agency (MEMA) took to social media this week to issue a warning, advising beachgoers in Maine to beware of the potential dangers of high surf and dangerous waves and currents over the next few days.
Meteorologists say nearshore wave heights may reach between 3 and 6 feet, which increases the danger for rip currents along the coast through the end of the week. Nearshore waves may be unsafe for folks venturing on rocks near the water to watch the wave activity. Astronomical tides will be at their monthly peak this week which may result in some splashover on beaches during multiple tide cycles.
If you do end up caught in a rip current, as you can see from this diagram, don't panic. Experts say that instead of trying to fight or swim against the current, swim out of the current and then try to head back to shore. If you can't make it back to shore, float or tread water while waving and trying to get the attention of someone who can help.
Another potential risk people with MEMA are asking folks to keep an eye out for is "sneaker waves."
"These waves may periodically bring unusually large waves known as "sneaker waves" that pose a danger to people standing or recreating on the shoreline."
So while the sun is set to make a rare appearance to celebrate the end of summer, the water itself may be a little more unsettled. Looks may be deceiving. If you plan to it the beach over Labor Day, just be careful in the water.
Maybe you want to view the water from a safer distance? Check out these places.
Stunning Views from This Luxurious Northport Home with 230+ Acres
A home for sale in Northport features a mountaintop location, stunning views, and an elegant house with floor-to-ceiling windows to take it all in.
Luxurious Maine Home Steps Away from a Picturesque Beach Is a True Seaside Escape
This fancy-pants beach house located at 1 Sea Spray Drive in Biddeford, Maine has taken the seaside by storm and it's for sale!
Coastal Downeast Home Shines with its Charm and Pristine Views
Downeast Maine is truly a gem. The coast is exquisite. This is perfectly highlighted by a home on the market in Machiasport. This 3 bedroom, 1 bath cottage is soaked in charm and detail. Built in 1790, the home sits on 27 private and pristine acres, right on the Machias River.