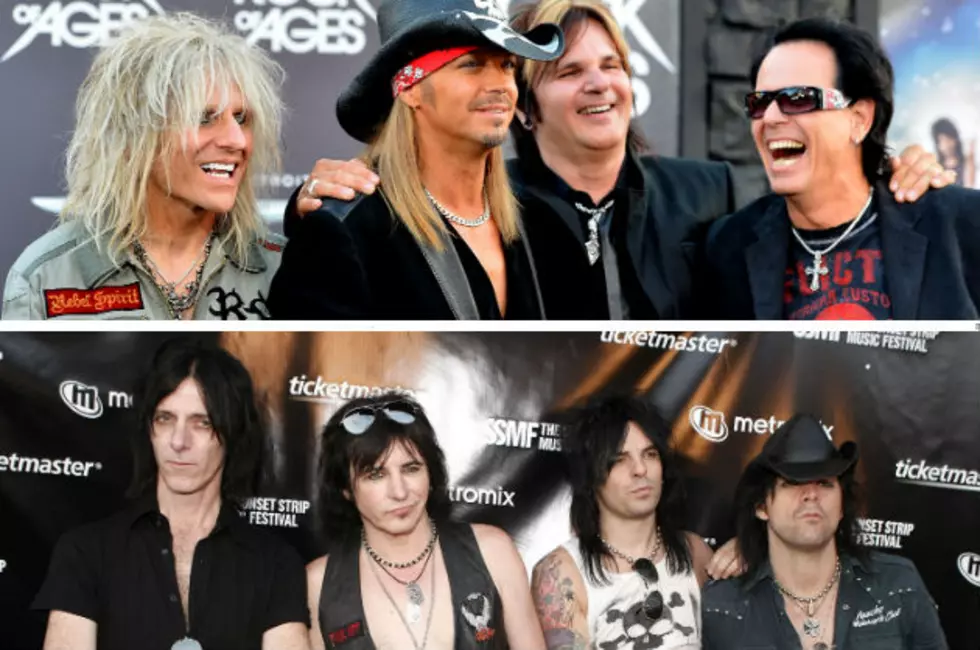 Name Some Hair Bands That Shouldn't Have Been [VIDEO]
Poison: Frazer Harrison/Getty Images, L.A. Guns: Kevin Winter/Getty Images
It's no secret I'm an 80s kid. I bring it up all the time. On the way to work I heard the Robert Palmer song 'Addicted to Love.' I thought about where I was and what my life was about when that song first came out. My thoughts wandered, as they often do when I'm driving, to other music of that era and how it was categorized.
Which brings me to 'Hair Bands.' There were a bunch that I dug at the time. Like anything, when something sells you have to create a hundred more and after a while they fizzled away. A lot of those bands are still around and making music, you just don't hear much about them. At the time there were some bands that got lumped into that category that maybe shouldn't have been. Let's face it, everyone had long hair back then.
 

To me the term 'Hair Band' brings to mind a certain 'sleaze factor.' Poison, L.A. Guns, Motley Crue, etc. Those were all hair bands. Was Aerosmith a hair band? Some people unfairly lump them in but they came to life in the 70s and had an 80s resurgence. Can you think of any others? Call the show at 764-ROCK or hit us up on Facebook.