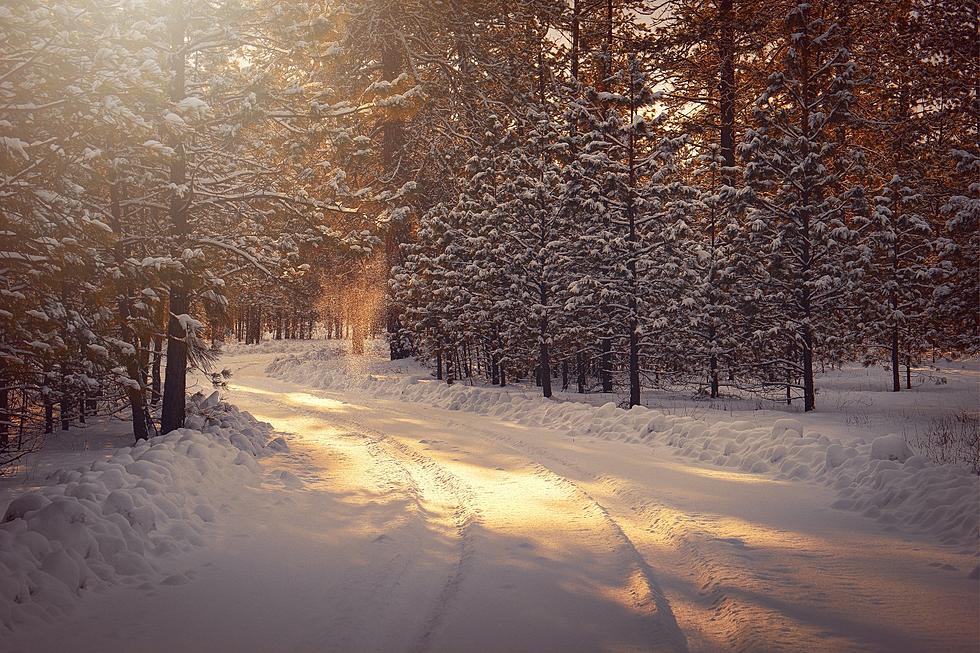 3 Underrated Maine Locations for a Winter Getaway
timothy-eberly-LHm2nLdtC9g-unsplash
You snow it's coming. Although this week's forecast is without anything messy, winter weather has to be on the way. Right?
Some adore winter weather and engage with the elements with numerous outdoor winter activities.
Some hibernate and attempt to get through it, from inside the house.
Maybe something a little out of the normal routine would benefit both types of Mainers.
We tend to do 'get-away' weekend trips more in the summer.  But for both types of Mainers, love or tolerate winter weather, maybe a winter getaway is just what the Doctor ordered.
But, where to go?
Sure, you could Head to Florida, or Palm Springs, California.  Or for the winter lovers to Aspen or Alaska.
But realistically one can stay right here in Maine and find a winter vacation destination.
And you won't be surrounded by hundreds or thousands of tourists.  A recent guide of Underrated Winter Destinations listed 150 such underrated winter destinations for families. And Maine showed up with three such destinations.
First #1 on the list of all destinations was Buffalo, Wyoming. Followed by places in Florida, Colorado, Alaska and Michigan.
The Three in Maine
At #25, Monhegan Island.
This ruggedly picturesque island, with its untamed natural beauty, becomes a quiet paradise in winter, far from the summer crowds. Families who brave the colder climate are rewarded with a peaceful, almost mystical, winter wonderland.
Lubec is #30 on the list
As the easternmost town in the United States, Lubec is a quiet retreat in winter, with the snow and crisp air adding a serene beauty to the dramatic coastal landscapes. Families can enjoy peaceful walks along the deserted beaches, explore the iconic West Quoddy Head Lighthouse, and witness breathtaking views of the ice-kissed Atlantic.
At 115: Rangeley
Nestled in the heart of the western mountains, this charming town offers a picturesque winter wonderland. Its serene lakes freeze over, providing opportunities for ice skating and ice fishing, while the surrounding mountains become a playground for skiing, snowmobiling, and snowshoeing.
No matter what you do this winter, hopefully you'll find some joy right here in Maine.
LOOK: 50 cozy towns to visit this winter
Stacker
created a list of 50 cozy American towns to visit each winter. Towns were selected based on visitor opinions, ratings from nationwide publications, and tourist attractions.
Gallery Credit: Laura Ratliff
The Definitive List of The Oddest, Strangest and Downright Filthy Town Names In Every State
We combed through list after list of the oddest, strangest and somewhat naughty-sounding town names in every state. From Smut Eye to Ding Dong, you can learn unbelievable facts about each of these towns below.
Gallery Credit: Rob Carroll
LOOK: This Washington Cabin is Straight Out of an 'I Spy' Book
This place will basically make you feel like you're inside one of the popular books.
Gallery Credit: Danielle Kootman