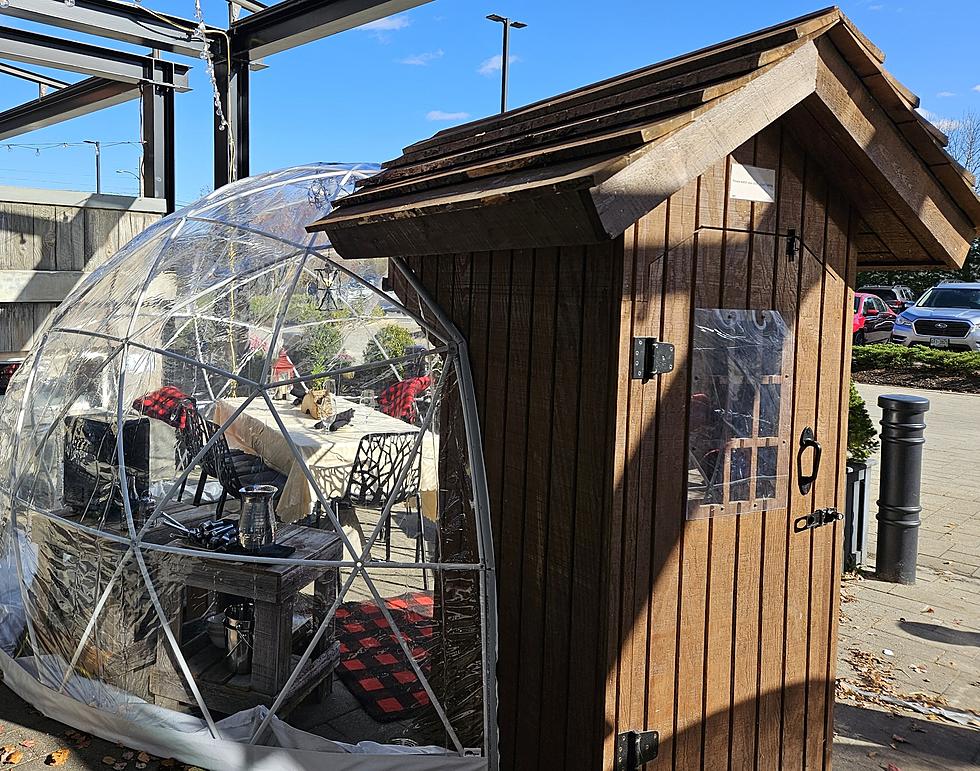 Let's Eat! Outdoor Dome Dining Is Back In The Bangor Area
Permission Via Timber
Two of the best local restaurants around have brought back this seasonal favorite!
What originally started as a way to safely dine during the pandemic of 2020, has turned into a really fun way to get together with friends for a unique experience, or maybe a perfect date night for a couple. Either way, it is a really cool way to enjoy a great meal outdoors, during our ridiculously harsh Maine winters.
The heated dining domes are back at two popular spots in the Bangor area.
Dining Domes are now back at Timber, which is located at the Residence Inn by Marriott Bangor, 22 Bass Park Blvd, Bangor. Reservations are accepted for 2-7 guests for lunch, brunch and dinner.
No additional fees Are Charged. Dinner availability is 5/5:30 or 7:30/8pm. Reservations are limited to two tours. They ask that you specify that you would like a dining dome. The domes are heated and will be available through April of next year. Well behaved dogs are allowed.
You can reach them for a reservation at (207) 433-0844.
Located in Old Town, at 283 Main Street, Kanu is a beautiful must-try restaurant that also features outdoor winter months dining.
Join them for a one-of-a-kind, clean, and safe experience in their Rooftop Igloos!
The heated igloos are available for parties of 4 to 8 people. The cost of the Igloo experience is $5 per person. Igloos are available for dinner Wednesday through Saturday and for Brunch on Saturday and Sunday.
Note: Guests must be able to walk up multiple flights of stairs.
You can book your rooftop igloo experience on the Kanu website
Winter is coming, but you can still enjoy a great meal...outdoors!
30 Maine Restaurants to Grab Delicious Takeout
Thanks to our great listeners, we compiled a list of many of Maine's best joints to grab takeout. These spots can be found statewide, waiting for you to try them.
How many of these have you had?
Gallery Credit: Chris Sedenka