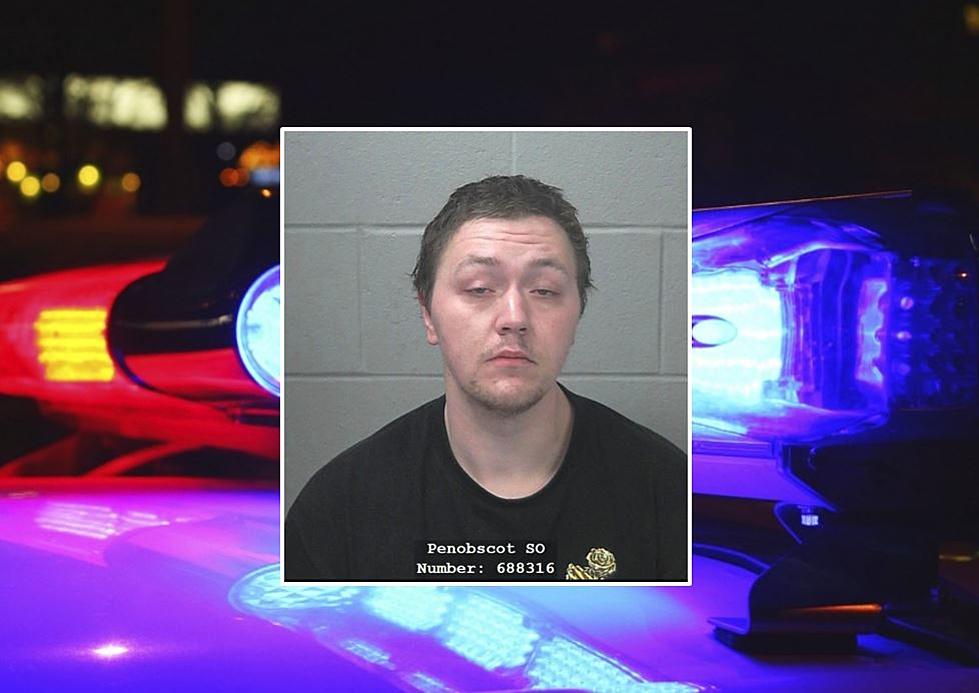 Houlton Man Arrested for Drug Trafficking + Warrants & More
Penobscot County Jail
A 29-year-old Houlton man was arrested in East Millinocket Thursday night after he gave police a false name and fentanyl, meth and a large amount of drugs were seized. He also had several warrants.
Houlton Man Gave Police False Information
Jordan Brown was taken into custody by Sgt. Carlson from the East Millinocket Police Department following a traffic stop. Brown's vehicle had a fake inspection sticker and he provided police with a false name.
Large Amount of Drugs and Handgun in Vehicle + Warrants
Officers searched the vehicle and found more than 180 grams of fentanyl, over 60 grams of meth, 5 grams of amphetamine, more than 11 grams of Diphenidine, over 2 grams of Methylphenidate Hydrochloride, 8 grams of Alprazolam, a Glock handgun and drug paraphernalia.
Brown also had three outstanding warrants for his arrest and was out on bail.
Jail and Charges
Brown was taken to the Penobscot County Jail. He faces several charges including Aggravated Trafficking of Scheduled Drugs x4, Aggravated Furnishing of Scheduled Drugs, Unlawful Possession of Scheduled Drugs, Possession of Firearm by Prohibited Person, Unsworn Falsification, Violation of Bail and Displaying Fictitious Inspection Sticker.
East Millinocket PD
Officers Clayton and Jones assisted at the scene.
MORE NEWS:

34-Year-Old Man Faces up to 40 Years for Drug Trafficking in Houlton Area

ALSO READ:

Presque Isle Inn & Convention Center Sold to Local Real Estate Company
25 richest families in America
QUIZ: Can you identify 50 famous companies by their logos?
How well do you know the logos of 50 of the world's most famous companies? Keep scrolling to see if you can guess which icon belongs to which brand.