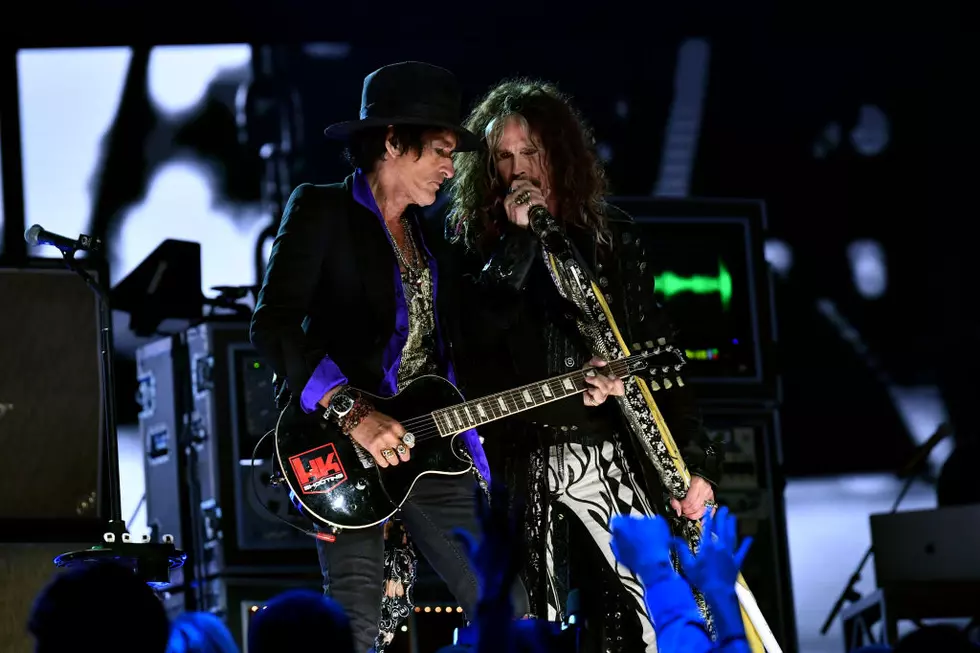 Do You Want to See Aerosmith Live? Here's How You Go to The Show
Emma McIntyre/Getty Images for The Recording Academy
The Code word is on the Rock app at 11 a.m., Friday, May 13.
Win Aerosmith Tickets on the Rock App
101.9 The Rock has a pair of Aerosmith tickets to giveaway exclusively on The Rock App. The show is scheduled for Sunday, September 4, 2022 at the Maine Savings Amphitheater in Bangor.
Know the Code Word
We'll send a code word on the app, Friday, May 13th, 2022 at 11:00 AM (Eastern Time). Call the Rock line directly as soon as you get it. Here's the number 207-764-7625.
The Right Caller Wins
Caller #6 wins with the code word! You get two tickets to see Aerosmith live in Bangor.
Download the Rock App for Free
Download the Rock App for free. Listen anywhere at any time. Win tickets, get news and weather alerts. Read exclusive posts + more.
Check Your App Settings:
Make sure your settings are selected to receive the 'Exclusives' alerts

On the home screen, select the three bars in the upper left hand corner of the screen

Press "Settings" in the drop down menu 

On the next screen, select "Alert Settings" 

Confirm Exclusives" is ON. You're all set and ready to go
WATCH: Aerosmith in Sgt. Pepper's Lonely Hearts Club Band Movie
Ticket Sales
Tickets are on sale now for Aerosmith (as of Friday, April 29, 10 a.m.)  for their show at the Maine Savings Amphitheater, Sunday, September 4th, 2022.
This giveaway is part of Wicked Tickets with 101.9 The Rock, WOZI. Listen on the radio, online and on the app for tickets to other shows coming soon.
Waterfront Concerts Info
Please read the terms and conditions for all shows at the Maine Savings Amphitheater in Bangor, Maine. There is additional information on parking, rules and including the clear bag policy. For more information, go to waterfrontconcerts.com.
See Photos of Aerosmith Guitarist Joe Perry's $4.5 Million Massachusetts Home
Look at Aerosmith guitarist Joe Perry's $4.5 million home for sale in Massachusetts, which includes gorgeous views, a guitar shaped pool, a home gym and more!
Aerosmith Albums Ranked
Any worst-to-best ranking of
Aerosmith
must deal with two distinct eras: their sleazy '70s work and the slicker, more successful '80s comeback. But which one was better?