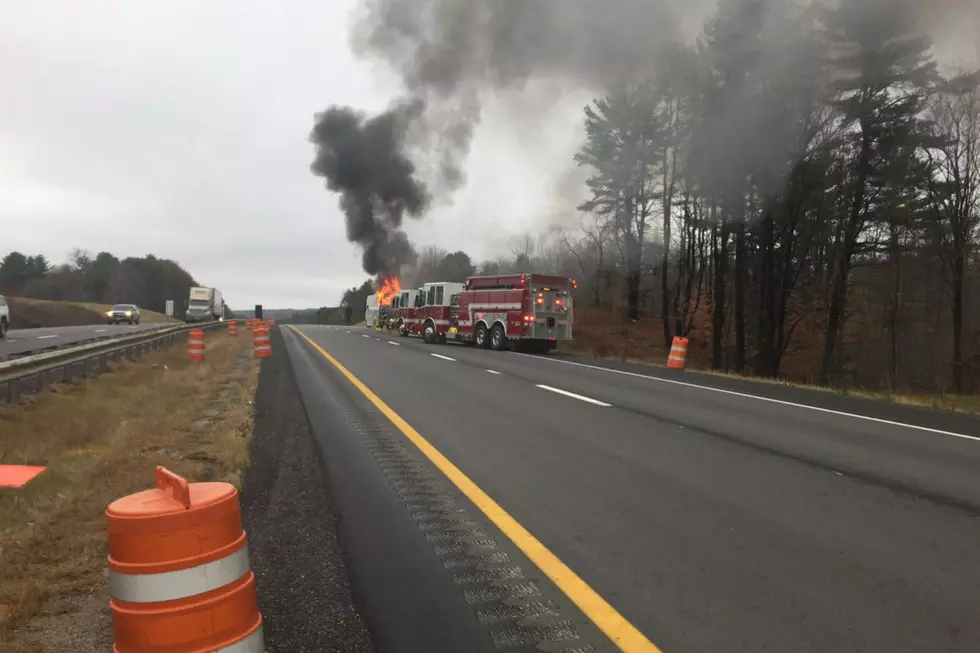 Bus Fire Disrupts Maine Turnpike Traffic
Maine Turnpike Authority, Twitter
The Maine Turnpike Authority says a bus fire shut down both southbound lanes of the Maine Turnpike Wednesday.
The fire occurred between Exit 63 in Gray and Exit 53 in Falmouth.
In an update at about 2 p.m., the Turnpike Authority said it had opened one southbound lane to traffic.
Drivers were warned to expect moderate delays.
Crews cleared the scene of the crash shortly before 4 p.m.