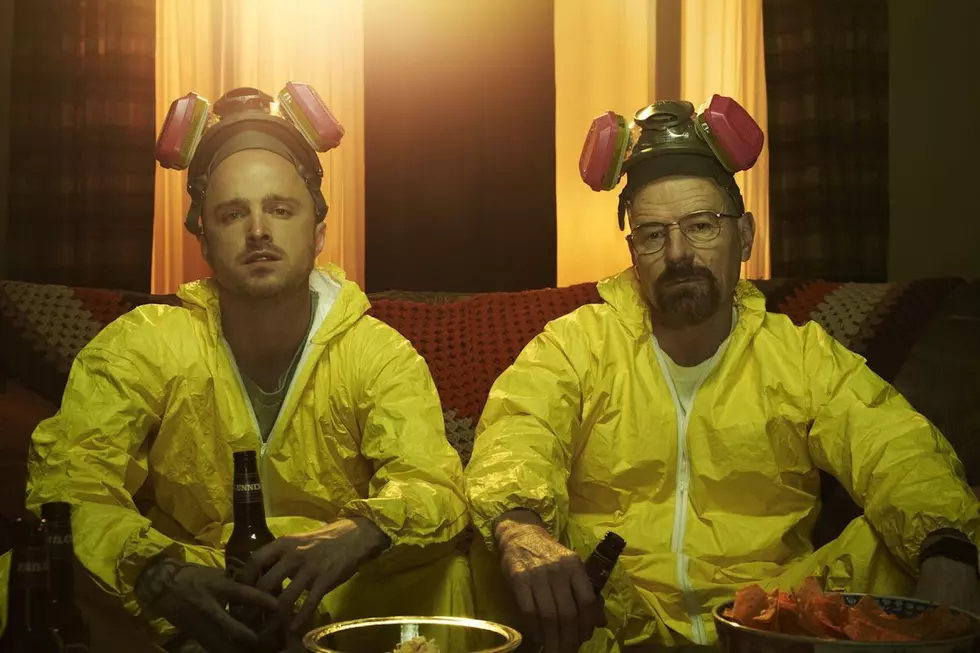 Bryan Cranston and Aaron Paul Are Teasing Some Kind of 'Breaking Bad' Reunion
AMC
Take a look at what both men, former stars of AMC's beloved crime series Breaking Bad, tweeted earlier today at exactly the same time. First here's Cranston:
Can you imagine if this was a coincidence? "Aaron, what the hell, dude? I was about to hype this movie I'm doing about donkeys! You posted the same picture at the same time! Now everyone thinks we're doing something together again! Way to go, jerk!"
We already know that a Breaking Bad sequel film is in the works; the last rumors about it were that it could debut on Netflix, and that the movie would focus on Paul's Jesse Pinkman after the events of the original series. Cranston has previously discussed the project too, saying he was unsure if there was a part for him in it, but that he would be interested in appearing if there was. Clearly, there is a part for him — as a donkey. The mystery has finally been solved!
If by some chance Cranston is not playing a donkey in the film, or if Cranston and Paul are teasing a reunion on a project unrelated to Breaking Bad, we'll let you know as soon as they reveal it.
Gallery — The Best TV Shows of the Year So Far: