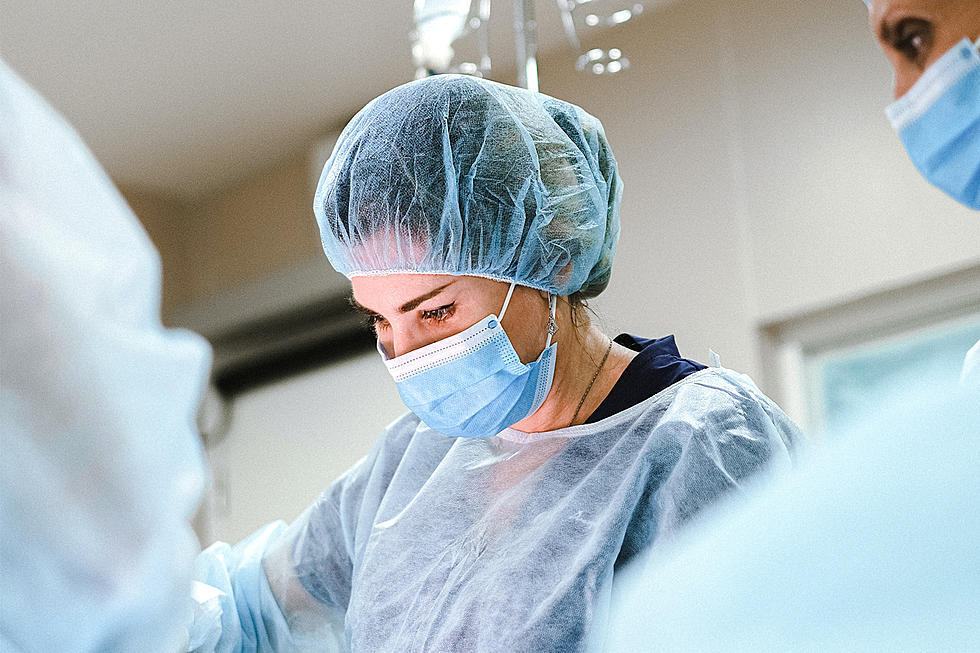 Benefits of Becoming a Family Nurse Practitioner (FNP) in Maine
Photo by Anna Shvets via Pexels
This content was produced in partnership with Archer Education.
Nurses are among the most dignified professionals in the USA. A survey by one organization indicated that more than 79% of adult Americans consider nurses the most honest and ethical professionals. Honesty and ethics ratings for nurses are higher than those of judges or school teachers, according to the same survey.
But why would one want to become a family nurse practitioner (FNP) in Maine? It's one of the questions prospective nurses are struggling with in their quest to advance their careers. But then, there are several reasons for taking the FNP career path. Before we delve into the benefits of becoming a registered FNP, here are the highlights of why FNP is an admirable profession.
Reasons for Being a Family Nurse Practitioner
The first step to becoming a registered FNP is obtaining the right qualifications. Professional training such as the Maine ABSN online program is an excellent step to becoming a BSN-prepared nurse. Overall, there are several reasons to become an FNP:
FNPs fulfill a critical need: It's estimated that there will be fewer physicians in the next decade. Family nurse professionals can help bridge this gap.
Nurses offer holistic care: Nurses have an opportunity to offer patient-centered care while building lifetime relationships.
Increased autonomy: Family nurse practitioners can perform a range of health-related tasks. They conduct exams, write prescriptions, order lab work, diagnose, and even treat simple medical problems.
Career longevity: It's estimated that there will be a significant rise in new nursing practitioner jobs by 2030.
Higher earning potential: Most FNPs earn six-figure salaries.
Flexible work environment: Nurse practitioners often work normal business hours. They have fewer night shifts and holidays.
Overall, FNPs have greater fulfillment because they are linked to higher patient and nurse satisfaction.
Benefits of Being a Family Nurse Practitioner
Being an FNP professional comes with several benefits. This career is an excellent choice for people who have an interest in offering primary care. Their services cater to patients of all ages. It also appeals to people who want to work in a challenging environment as well as those who want to make a positive impact in their communities.
However, the FNP career is rewarding, and here are its main benefits:
FNPs Meet the Growing Demand for Primary Healthcare Workers
Family nurse practitioners are needed to improve primary care levels across the state and in the entire nation. Some reports have shown that the United States has an acute shortage of primary care providers. This situation will continue to rise gradually and by 2034, the country will have an estimated shortage of 124,000 physicians.
Family Nurse Practitioners Anticipate a Favorable Job Market
The U.S. Bureau of Labor Statistics reports that the country is likely to add about 112,700 nursing professionals by 2031. The projection reflects a 46% growth in fresh roles within a 10-year period.
Family nurse practitioners offer patient care in different clinical settings. Some even work in private practice. Others work with medical groups or community clinics. The areas of operation for FNPs include:
Home health care services;
Psychiatric and substance misuse facilities;
Offices of other healthcare professionals (apart from physicians);
General hospitals;
Outpatient care centers.
These areas present FNPs with a wide range of opportunities for operation.
FNPs are Prepared for Patients of All Ages
Family nurse practitioners can handle patients of all ages. They provide care for children, adults, and the elderly. They can communicate with both children and adults and advise them about improving their health. FNPs can evaluate, diagnose, and even accord the necessary treatment for various medical conditions.
Besides, family nurse professionals have the long-term health goals of their patients in mind. According to one survey, nurse practitioners encounter at least one billion patient visits. This figure can increase, with more FNPs in healthcare settings.
FNPs Enjoy Professional Autonomy
Being an FNP comes with greater independence based on their licenses. Their patients can also rely on them for several services instead of going to primary care physicians. A nurse practitioner is trained to offer several services, including:
Conducting exams;
Commissioning lab work;
Prescribing treatments;
Evaluating, offering diagnosis, and treating medical conditions.
Some states in the US have already started offering Full Practice Authority (FPA) for nursing practitioners. These states have given their FNPs the opportunity to complete the listed tasks without supervision by physicians.
FNPs Improve Patient Outcomes
Launched in 1965, nurse practitioner training was meant to expand the duties of nurses in family care. For many years since its launch, FNP training has offered positive outcomes in individuals and communities. Patients who are under the care of NPs experience fewer unnecessary hospital admissions. They also experience higher patient satisfaction.
Overall, FNPs have streamlined training, which allows them to offer improved outcomes for their patients. They also build on their RN experience, which, together with their clinical training allows them to give the best in their interactions, tests, and treatment plans.
FNPs Have Stable Work Hours
In conventional clinical settings, nurses work around the clock. This is what one would experience in several inpatient care facilities and in emergency facilities. Nurses in these settings work night shifts, early mornings, and even weekend hours.
On the contrary, FNPs enjoy stable working hours. Family nurse practitioners usually work standard business hours. They also have limited on-call or after-hours requirements. This gives them more advantage over their counterparts in other clinical settings.
FNPs Can Boost Their Earning Potential
Family nurse professionals enjoy longer and more advanced training compared to their RN counterparts.  A registered nurse would have to undergo additional education and more clinical experience to become an FNP.
FNPs spend more time in training and this leads to major rewards such as career progress and a greater earning potential. According to the Bureau of Labor Statistics, registered nurses earned a median salary of $77,600 in 2021 while nurse practitioners earned a median salary of 120,680 in the same year.
How Does One Become an FNP in Maine?
First, one needs to attain the right qualifications. One must graduate from accredited programs and pass the exams for certification. New graduates may need to practice a little before they become certified.
Second, this practice must be supervised before one becomes a full-time FNP. It's for this reason that reliable training programs exist in Maine to support the cause.