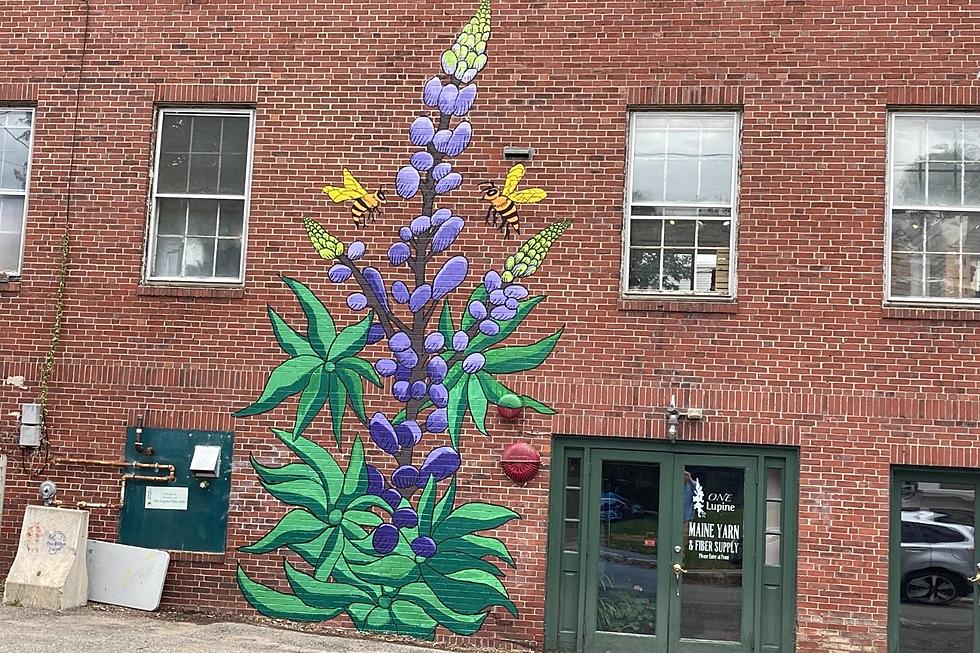 The Story Behind the Latest Art Mural in Bangor
Scott Miller
As Mainers, we know all about lupines.
Now instead of just early summers, we will see Sun Dial Lupine, the species of lupine that was native to Maine, year-round, any day you'd like to see it.
The newest Bangor mural is on Center Street, on the backside of the Maine Yarn and Fiber Supply Store building which is at 170 Park Street.
The Sun Dial Lupine is now classified as locally extinct since being displaced by the aggressive, non-native Bigleaf Lupine which is the one we see all over Maine now.
Bangor Beautiful has made the mural a permanent fixture and even helped in the artwork. And this mural has bees like the last one too.
The mural was designed by a Bangor High School art student and painted by students from Bangor and Brewer and their art teachers, along with Bangor Beautiful board members.
Who doesn't love seeing these art projects popping up around downtown Bangor? And who isn't wondering what building is the next one to become art?
Also, Bangor Beautiful donated 6 new trees to the City of Bangor and helped in the planting of those trees across the street from the Lupine artwork.
If you are so inclined, you can support future murals by Bangor Beautiful by donating through their website here.
LOOK: Here's where people in every state are moving to most
Gallery Credit: Amanda Silvestri
LOOK: Must-do activities at every national park
Stacker
lists the must-do activities at every national park ranked by the annual number of visitors.
Gallery Credit: Angela Underwood
See the Must-Drive Roads in Every State
Gallery Credit: Sarah Jones