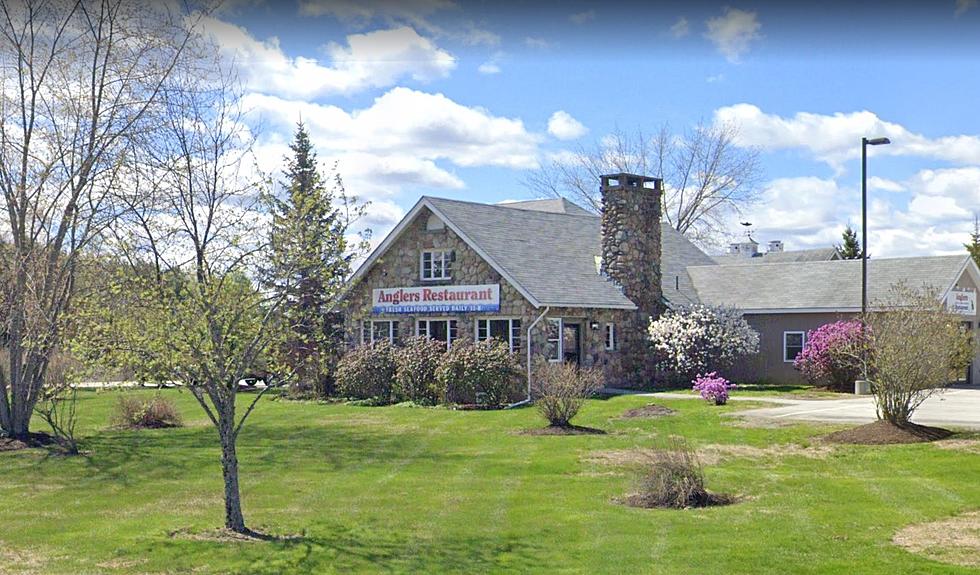 Angler's Restaurant in Hampden is Closing its Doors for Good
Google
Hampden is a funky little town.
I grew up here as a kid, and now live here as an adult. In between, I've traveled all over the country and lived in other places, but there's always a pull at some point in your life to go back to what feels most familiar. To that point, my life before radio was spent in kitchen work. To this day, I can't seem to stay out of the kitchen.
I cook at home, I cook for my family, I cook for my friends. And when you own a restaurant, your customers start to feel like all those things. As well as the good, the bad, and the ugly that goes along with it. So it's hard when that just comes to a stop. For the owners, as well as the patrons who've come to feel like it's an extension of home.
That's why it's so sad that Angler's in Hampden is closing its doors.
According to a Facebook post over the weekend, the owners of Angler's announced that the Hampden location was shutting down. With increased staffing issues and economic challenges present in this current climate, they felt they needed to call it a day. The last day serving food there will be on Sunday, April 23rd.
But just a quick scan of the comment section on their post shows how much love the community has for this location. Many folks cited it as their favorite. Thankfully, the locations in Newport and Searsport are unaffected by this closure. So Angler's fans may have to drive a bit further, but it's still around for those who love it so much.
Many restaurants have faced similar challenges in the industry with many workers finding different lines of work during the pandemic. And with record-low unemployment in the state, it's hard to find people to fill the jobs that are out there. Hopefully, it means better things for the remaining Angler's locations. Our condolences to the staff affected by this closure.
Let's distract ourselves with some beautiful body art...
Who's Got the Most Awesomest Tattoo?
6 Easy Ways to Keep Hungry Bears Out Of Your Yard
There's no sure way to keep the newly awakened bears out of your yard, but there are a few things you can do that will help prevent attracting them.
27 Responses You'll Get if You Ask a Mainer "Where is Good Fishing Spot?"
It is safe to say that Mainers are some of the most secretive individuals when it comes to fishing. Here are some responses when asked where is a good place to go fishing in Maine.