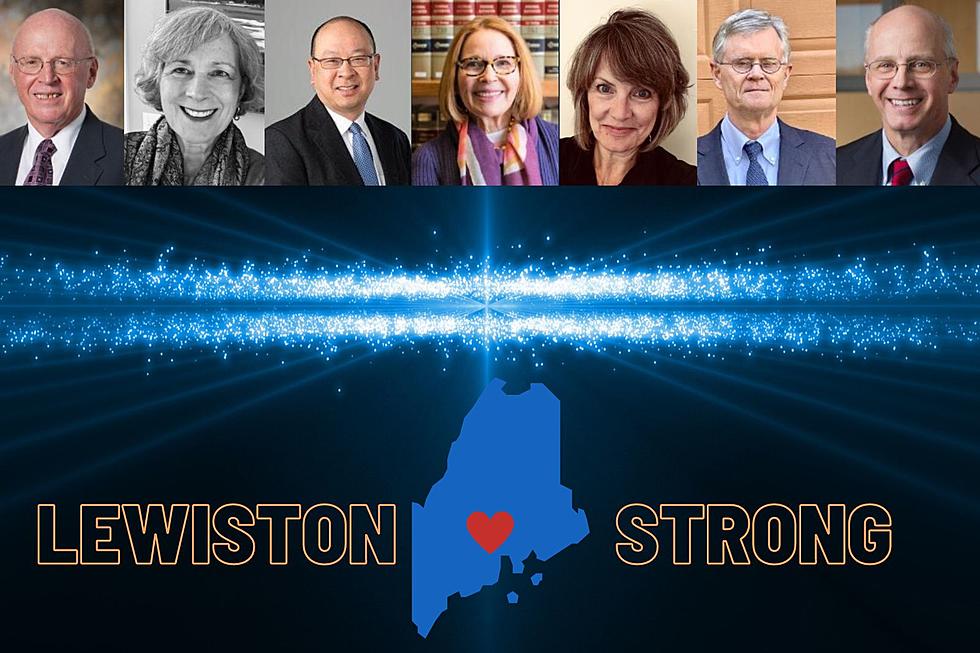 Who Are the People Looking Into the Lewiston Mass Casualty Event
Maine.gov/Wavebreakmedia Ltd, Getty Stock/ThinkStock
The Mills Administration has put together a panel of experts who will examine not only the shootings in Lewiston but also the days leading up to that tragic night.
What Prompted the Establishment of an Oversight Committee?
There have been many questions raised about the mental health of Robert Card, in the months leading up to the shooting, and how that relates to Maine's Yellow Flag law, among other concerns about whether the shootings could have been avoided. The Yellow Flag Law allows law enforcement to confiscate the firearms of a person who is experiencing a mental health crisis.
Governor Mills vowed to create an independent panel that would follow the facts and bring forth the full story of what happened to the victims and their families.
Who Are the Members of the Commission?
Maine Attorney General Aaron Frey worked with the Governor to choose seven professionals who will serve on the Commission to Investigate the Facts of the Tragedy in Lewiston:
The Honorable Daniel E. Wathen, Chair: Former Chief Justice of the Maine Supreme Judicial Court;
Dr. Debra Baeder, Ph.D: Former Chief Forensic Psychologist for the State of Maine;
George (Toby) Dilworth: Former Assistant United States Attorney for the District of Maine and current Managing Director, Drummond Woodsum, Attorneys at Law;
The Honorable Ellen Gorman: Former Associate Justice of the Maine Supreme Judicial Court;
The Honorable Geoffrey Rushlau: Former Maine District Court Judge and former District Attorney for Sagadahoc, Lincoln, Knox, and Waldo Counties;
Dr. Anthony Ng, MD: Board-certified psychiatrist and medical director of Community Services for Northern Light Acadia Hospital;
Paula Silsby: Former United States Attorney for the District of Maine.
Why Were They Chosen?
Governor Mills and Attorney General Frey released a joint statement instructing the panel to look at the investigation as a whole and ask whatever questions are necessary of anyone involved in order to follow the facts, wherever they may lead.
The families of the victims, those who were injured, and the people of Maine and the nation deserve nothing less.
More information about the qualifications of the members of the Commission can be found on the Governor's website.
Shooting in Lewiston 10/25/23
Gallery Credit: Dan Alexander
Thousands Attend Powerful Lewiston Vigil
The vigil in Lewiston last night is etched into our memories, a moment of profound healing we should all take a moment to witness.
Gallery Credit: Lizzy Snyder
Learn About the Victims of the Lewiston, Maine Shooting
The 18 people victims of the shooting in Lewiston on October 25 have been identified.
Gallery Credit: Dan Alexander