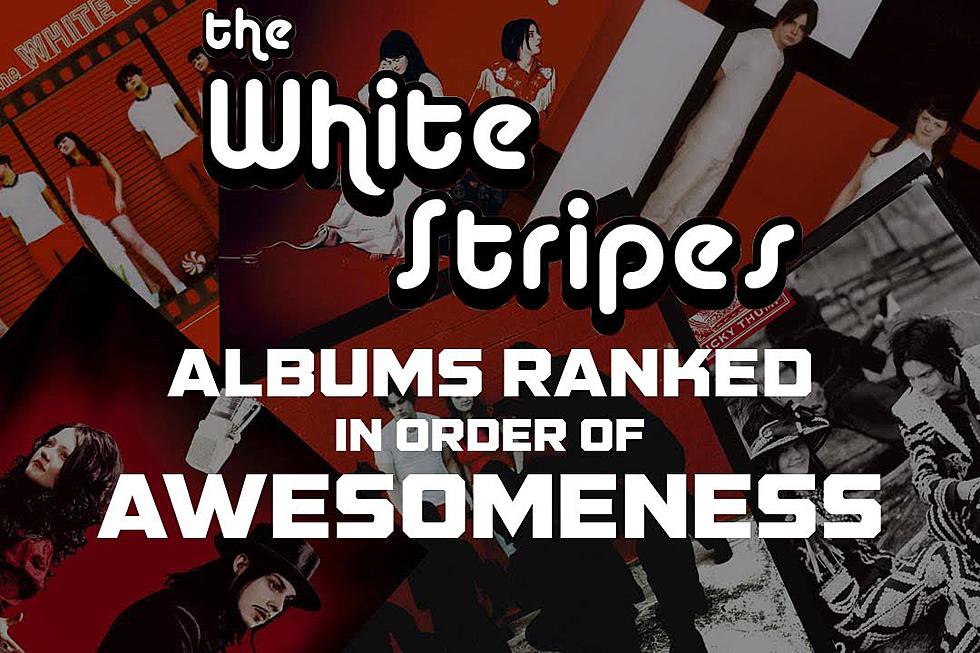 White Stripes Albums Ranked in Order of Awesomeness
Ultimate Classic Rock
Arriving at the end of the 20th century with their self-titled debut, the White Stripes helped make guitar-based rock make the transition from the nu-metal Korn and Limp Bizkit. We've ranked all six of their albums in order of awesomeness.
With only two people, singer/guitarist Jack White and drummer Meg White, they gave a version of revved-up garage rock that owed a huge debt to the blues. Dressed in red, white and black, there was a second layer to their image. Although they billed themselves as being brother and sister —the youngest of 10 children — the reality was that they had been married in 1996, and continued to keep up the charade, even though they divorced in 2000.
By the time they split as a couple, they had already released two well-received records. Then, they exploded out of the Detroit scene with 2001's White Blood Cells on the strength of a Lego-filled video for "Fell in Love With a Girl." The 2003 follow-up, Elephant, saw them move to a bigger label and solidify their status as one of America's premier rock bands with the anthemic "Seven Nation Army."
As their star rose, Jack started the first of his side projects, the Raconteurs, revived the career of country legend Loretta Lynn when he produced her Van Lear Rose record and formed his own record label, Third Man Records. They carried on for two more efforts, 2005's Get Behind Me Satan and their swan song, 2007's Icky Thump, both of which saw them take on other sounds and textures. He moved onto another supergroup, the Dead Weather, before the White Stripes broke up for good in 2011.
So where do each of the six White Stripes records place in order of awesomeness? Read below to begin.