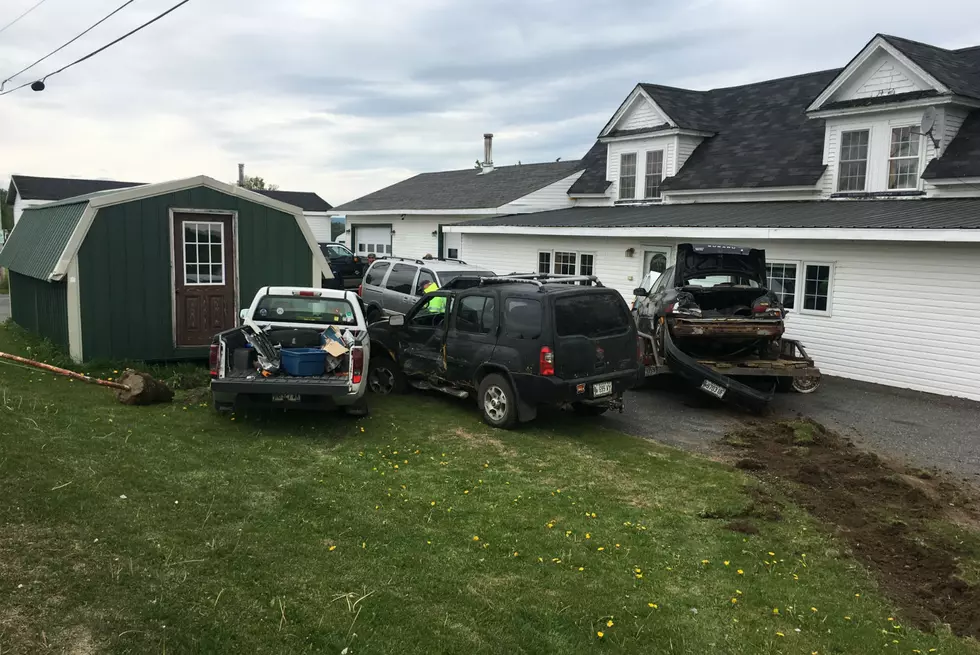 Two Vehicle Crash In Monticello Leaves One Injured With Property Damaged
Maine State Police
A two-vehicle crash in Monticello Monday morning has sent one man to the hospital.
According to the Maine State Police, 33-year old Adam Maguire, of Linneus, Maine, was traveling on the Houlton Road in a 2000 Nissan Xterra, towing a loaded dual axle trailer and was making a left turn, when he was struck by another vehicle.
40-year old Adam Bennett, of Houlton, Maine, who was driving a 2004 GMC Canyon pickup and did not see Maguire's trailer blinker that was indicating a left-hand turn from the Houlton Road onto the Station Road.
Maguire was transported to the Houlton Regional Hospital by Houlton Ambulance for possible neck injuries.
Both men were wearing their seatbelts and speed was not a factor.