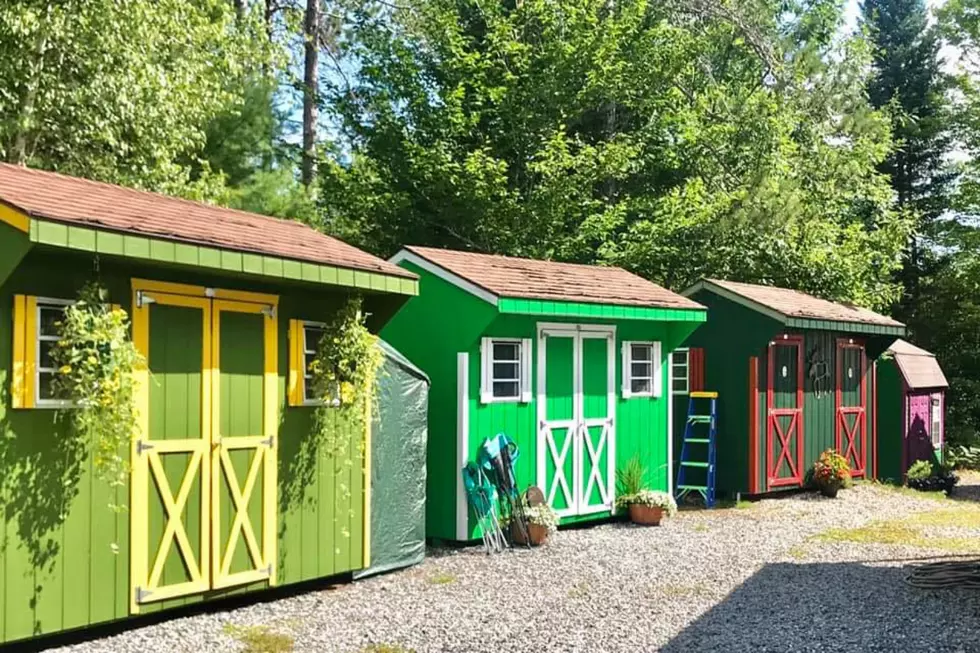 A Cannabis Camping Resort in Maine Continues to Spark Interest
Facebook via Camp Laughing Grass
Marijuana has become big business in Maine, but it doesn't have to be all work and no play anymore. A couple years ago, an idea to pair two of Maine's biggest industries, hospitality and cannabis, came together in the form of a private, 17-acre cannabis-friendly camping resort known as Camp Laughing Grass. Interest was sparked then, and continues to burn now.
It hasn't been all bong rips and smoke clouds for Camp Laughing Grass, however. There was significant push back against the resort when it was first launched. The State of Maine had questions about the legality of a camping resort centered around cannabis, and for a few moments, it appeared Camp Laughing Grass was going to go up in smoke.
Instead, the camping resort cleared the hurdles and has spent the last couple years improving their grounds. As you can probably imagine, Camp Laughing Grass is an adults-only getaway. In fact, Camp Laughing Grass requires all guests to be 21 or older to visit.
The resort itself offers multiple different places to stay, from signature cabins to glamping experiences. Some of the private cabins have full-size beds or queen-size beds with electricity and air conditioning. The glamping sites have a few more amenities including an additional private lounge area, plus a fire pit and grill.
Camp Laughing Grass isn't just all about weed though. At this sprawling resort, you'll find hiking and biking trails. The resort is located next to a river, so there are kayaking and canoeing adventures to be had as well. If you're looking for more a chill vacation, they've got you covered there too with a daily happy hour at, you guessed it, 4:20pm.
Camp Laughing Grass is a seasonal resort located in Harrison, Maine. They plan to open for the 2023 season on May 20, and will begin taking reservations for this summer starting on March 15 at 9am.
---
25 Cannabis Shops in Maine With the Best Names Ranked
These are the best names of actual cannabis shops in Maine ranked from number 25 to number 1.
Camping for the Non-Campers: 10 Glamping Sites in Maine That Will Exceed Your Needs