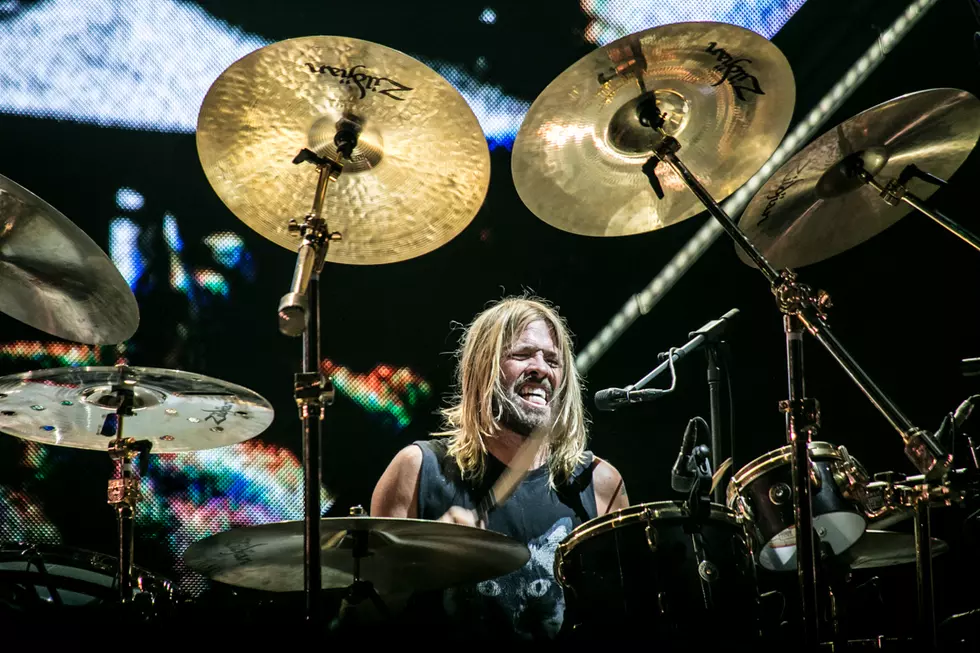 Taylor Hawkins: Foo Fighters Should Have a New Album in 2020
Kathy Flynn, WickedGoddessPhotography.com
Slipknot may have the No. 1 album right now, but the last hard rock act to top the chart was the Foo Fighters back in 2017 with Concrete and Gold. The Foos have had a great track record of successful albums, so perhaps we'll see them back on the top next year, as drummer Taylor Hawkins says they should have a new album in 2020.
"From what I've heard from our fearless leader Dave Grohl, he has a lot of demos that he's worked on," Hawkins told Rock Sound this past weekend. "I think we'll start once this tour is over, this little UK-ish run...I think not too soon after that, we'll start the process of putting the songs together as a band."
"It's a long process," the drummer continues. "We do a lot of demoing and stuff. But I think that we'll have...I'm hoping...I think we'll have a new record by next year. We should."
Watch the full interview below.
Foo Fighters have toured extensively since their last release. The rockers still have a few tour dates left in Europe before they return to the states for festivals, including Bourbon & Beyond. See the dates here.
Foo Fighters Albums Ranked