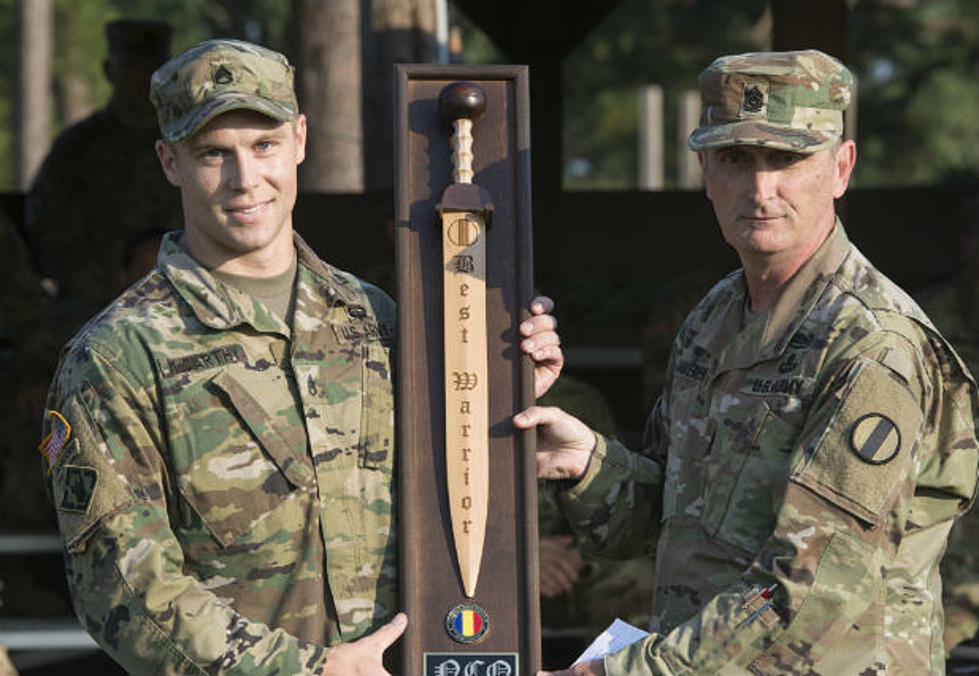 SSgt Ryan McCarthy of Maine Earns the Army's Top NCO Award
Robert Timmons, IMCOM, Army.Mil
If you have ever served, or know of someone who has served, in the U.S. Army and was an NCO (Noncommissioned Officer), then you know how important they are.
One of Maine's sons, Staff Sgt Ryan McCarthy, 28, recently was honored to receive the U.S. Army's top Noncommissioned Officer Award.
In October of this year, SSgt McCarthy received the Army's top Noncommissioned Officer of the Year at the Best Warrior Competition in Washington D.C.
The challenge for the reward was just that, challenging. It consisted of a 12-mile rucksack march in under 3 hours and test the soldiers on all the skills they are supposed to have learned in order for them and their troops to survived on the battlefield
SSgt. McCarthy is from Belgrade Lakes, Maine and graduated from Messalonskee High School in Oakland, Maine in 2000.
SSgt. McCarthy is a combat engineer and has served in Ft. Drum, New York, was deployed to Iraq and Afghanistan and was an instructor with the Sapper Leadership Course in Ft. Leonardwood, Missouri.
We salute and congratulate this U.S. Army soldier for his excellent representation of Maine and of the Noncommissioned Officers in the United States Army.