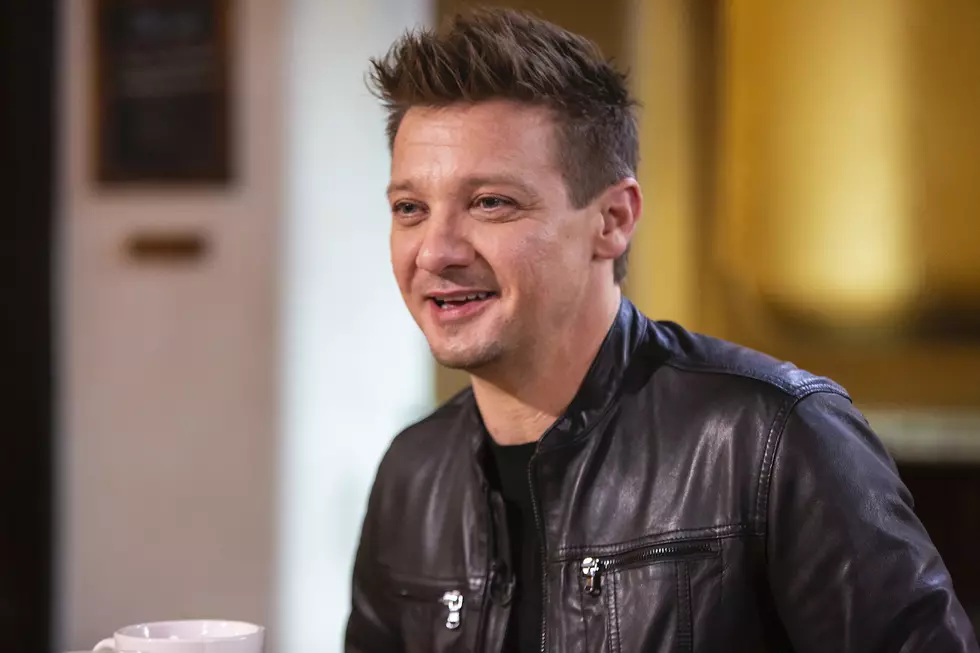 Jeremy Renner Wants Spider-Man Back With Marvel, Please and Thank You
Mike Smith, Getty Images
Actor Jeremy Renner was being awfully polite on social media Tuesday (Aug. 20).
See Renner's entreaty down toward the bottom of this post.
"Hey @sonypictures we want Spider-Man back to @therealstanlee and @marvel please, thank you," the actor shared with his 14 million followers on the social network. It was addended with the following absolutely indelible hashtags: #congrats, #spidermanrocks, a hash followed by a bow and arrow emoji, and, finally, #please.
Back in 2015, it was first announced that Spider-Man would become part of the Marvel Cinematic Universe, with Sony's Spider-Man films to take place within the MCU (with input from Marvel and its president, Kevin Feige). Sony had made five Spider-Man films without Marvel, starting with 2002's Spider-Man.
But after Tuesday's news that the entertainment companies have been unable to reach a new deal that would continue the arrangement, perhaps some are thinking the right words will correct the course. That apparently includes one MCU star pulling out the deferential big guns: "Please" and "Thank you."
Every Spider-Man Movie Ranked