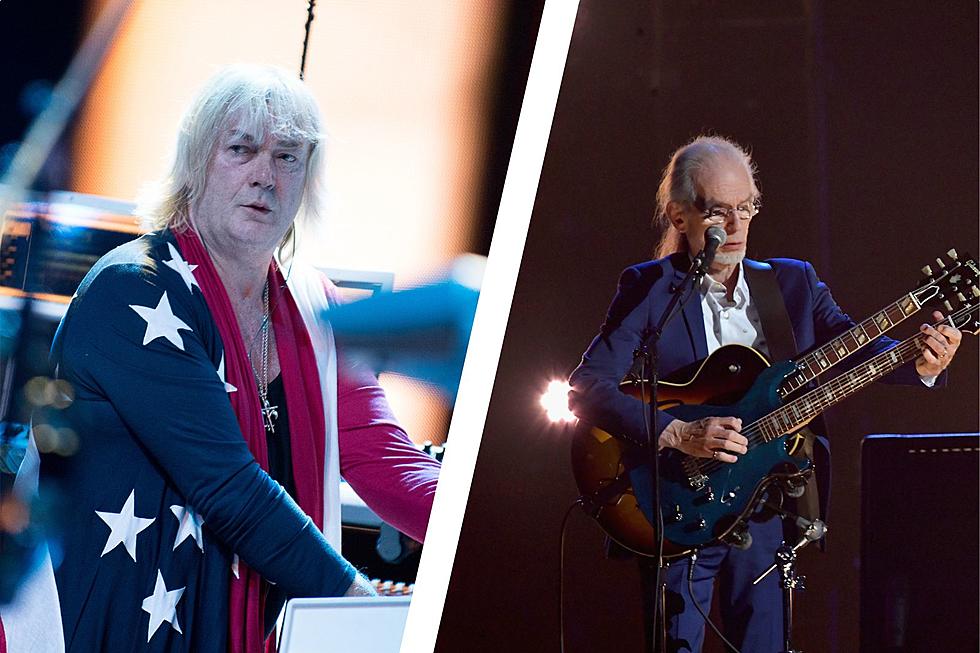 Rock Band Yes Announces American Tour, Excitingly Includes a Show in Maine
Getty Images
The popular British rock band Yes is heading back on tour later in 2023. And, for the first time in over three decades, the progressive rock gods are making a stop in Maine.
The exciting announcement came recently, as the band plans their "Classic Tales of Yes" tour. The shows will include a mix of the classic bangers that fans have been rocking to for years, as well as a few new tracks off the band's latest album, Mirror to the Sky. That album was released earlier this year.
The American part of the tour begins on September 21. Just a few days later Yes will be in Maine for the first time since the 1980s. The band will play the legendary State Theater in Portland, on Monday, September 25.
Yes was originally formed in London in 1968. Hailed as progressive rock pioneers, the band has been lauded for its creative song writing, and epic live performances. They gained mainstream attention, which is not always an easy thing for a progressive rock band.
Two of the bands most popular songs couldn't be more different. The song "Roundabout" is a 9-minute venture into a psychedelic dream. Meanwhile, "Owner of a Lonely Heart" was a rock single that was perfect for the fun sound of the 1980s. These two completely different songs are a perfect representation of the band's incredible range.
The general public ticket presale for the State Theater show is this Friday at 10am. However, WBLM fans can click on this link and use the code "WBLM" starting July 19 at 10am for exclusive offers.
Don't surround yourself with yourself.
30 Musical Acts That Have Played The Ballpark in Old Orchard Beach, Maine
The Ballpark in Old Orchard Beach may be most known for minor-league baseball. However, the rock history is extensive. Here is just a small sample of the musical acts that have performed at the legendary stadium.
10 Bands that Played Maine's Oxford Plains Speedway
Here is a look at the bands that have taken to the stage at the legendary Oxford Plains Speedway racetrack in Western Maine.