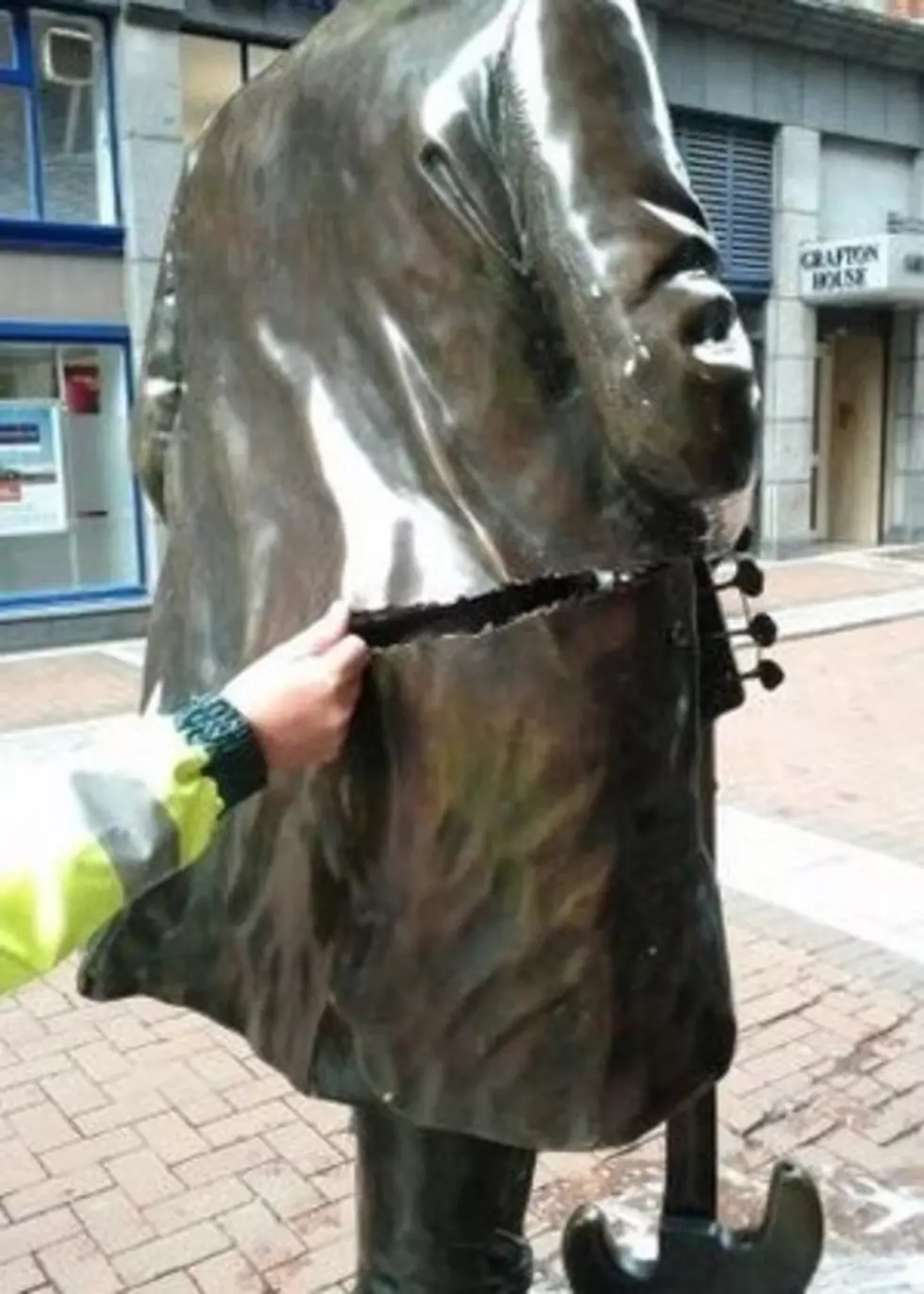 Phil Lynott Statue Damaged by Vandals
Facebook
Investigators are looking for information after a statue of Thin Lizzy bassist Phil Lynott in Dublin was seriously damaged after it was apparently pushed over by vandals.
Irish paper the Journal reports that two youths pushed over the monument in the early morning hours on Friday (May 10), tearing its bronze coat in the process. Investigators say the two young men then took off on foot, and they intend to speak to a group of people who came along and lifted the statue back up, as well as a delivery driver who may have been in the area at the time.
"It seems now that it was just a bunch of high spirited boys, who meant no harm," Lynott's mother, Philomena, tells Hot Press magazine. "So I am not annoyed with them. I'm only hoping that none of the lads got hurt."
The life-sized statue of the legendary Irish rocker was unveiled at a lavish ceremony in 2005 that was attended by a number of Lynott's music industry peers. The attraction is a fixture of Harry Street in Dublin.
As for the culprits, their whereabouts are currently unknown, but we've heard the boys are back in town -- and according to at least one account, they're hangin' down at Dino's.