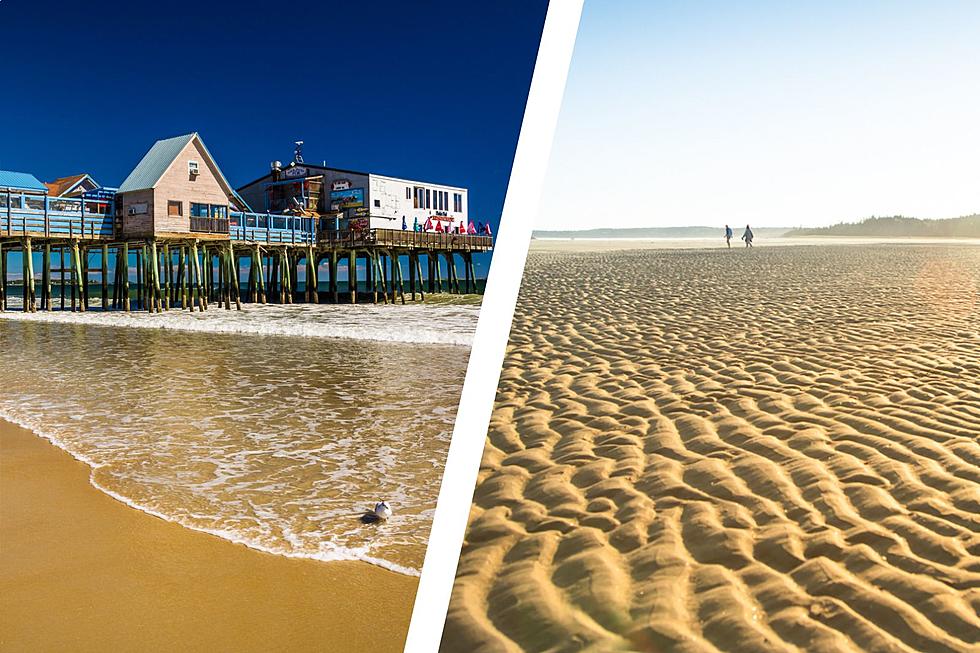 Did You Know Maine's Longest Beach is an Impressive 7 Miles?
Getty Images
I'm sure you have all heard that Maine has a longer coastline than California. It's practically the first thing any Mainer tells someone "from away." It is indeed true. Maine has 3,500 miles of coastline, and only three states have more. None of them are named California.
As amazing as this stat is, what's equally amazing is the lack of coastline that's considered a beach.
Maine is known for having a beautiful but rocky coastline. There's no shame in that. But, it is nice have a sandy beach close by to enjoy.
According to Trip Savvy, Maine has just 70 miles of beaches. That means beach space takes up just 2% of the state's entire coastline. Fortunately for those who live in Southern Maine, the majority of it seems to be in Cumberland and York Counties. This includes Maine's longest beach, Old Orchard Beach.
You probably could have guessed Old Orchard Beach is Maine's longest. Located in Saco Bay, it's a massive space that curves beautifully in the cove. It spans over three towns (Scarborough, Old Orchard Beach, and Saco) and, according to Trip Savvy, measures a distance of seven miles.
While the beach itself can get overlooked due to all the other bells and whistles of the town, it's constantly being named on best beach lists, both locally and nationally. It can also be packed to the gills on a beautiful summer day, especially near the world-famous pier.
Old Orchard is also one of Maine's best nostalgia destinations. Every time I drive into the town, I think of all the rounds of mini golf I've played and all the orders of Pier Fries I have devoured. Thankfully, there's a nice seven-mile beach to walk and work off those calories.
So, the next time you are hanging out on Old Orchard Beach, remember that it's the longest one we have in the state. Just watch out for all those banana hammocks.
25 Celebrities Who Have Owned Homes In Maine
From Kittery to Islesboro, some of Hollywood's biggest names have owned homes in Maine. We explore the who and where.
These Are 20 of the Best Hidden Gem Restaurants in Maine