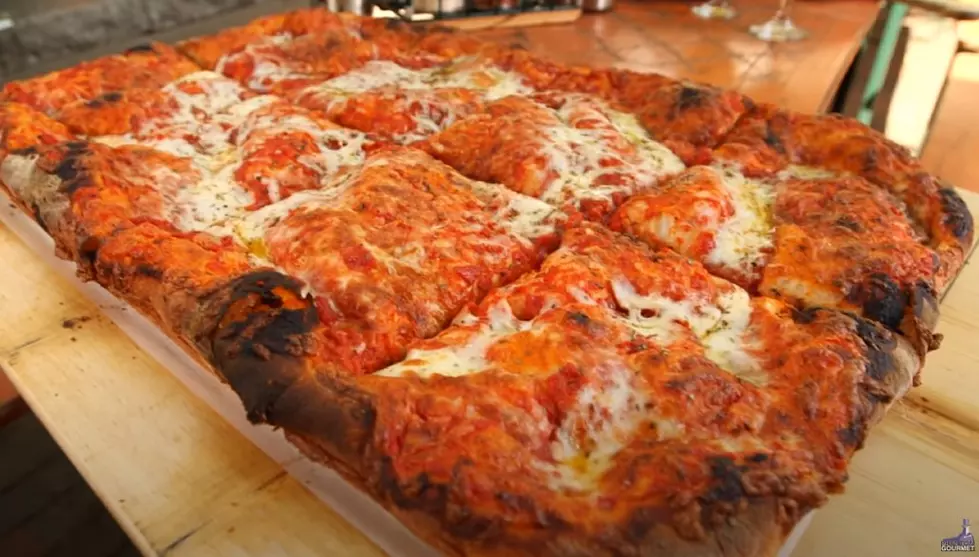 Maine Pizza Place Picked As One Of The 10 Best In The U.S.
Phantom Gourmet Youtube
If you are a foodie, put this pizza on your list for that next Maine road trip.
BabbleTop is the go-to source for all food lovers. It highlights Top 10 lists on all the biggest food topics, food brands, restaurants, fast food, snack foods, sodas, drinks, nostalgic brands, forgotten menu items, food shows, food tv personalities, popular chefs, and more.
Recently, they decided to take on pizza and rank the best of the best, all across the country. Of course, that is a subjective thing, because everyone has their own personal preferences when it comes to the perfect pie.
The video is called "The 10 Best Pizza Places In America Hands Down."
Make no mistake, there is nothing wrong with national chain pizza joints, but there is something exciting about trying local restaurants.
When undergoing the daunting task of picking just 10, one Maine pizza place made the cut.
Slab, in Portland, is on the list. They feature a big, bumpy, crusty style of Sicilian pizza, served in square slices that will tempt the taste buds. Oh, and you can wash it down with some pretty amazing Maine craft beers, too.
Next time you are in that area, check them out, at 25 Preble Street, Portland.
What a gig that must be! Traveling all over the United States, trying different pizza places in every city. Rough life.
BabbleTop's list includes:
Lou Malnoti's, Chicago
313, Texas
Al Forno, Providence
Scarr's, New York City
L'Industrie, New York City
Slab, Portland
Mozza, Los Angeles
Santarpio's Pizza, Boston
Razza, Jersey City
Joe's Pizza, New York City
The Absolute Best Pizza Spots According to Maine Residents
Forget what YOU think, these Maine residents know EXACTLY where the BEST slices of 'za exist in Vacationland.
Gallery Credit: Jadd