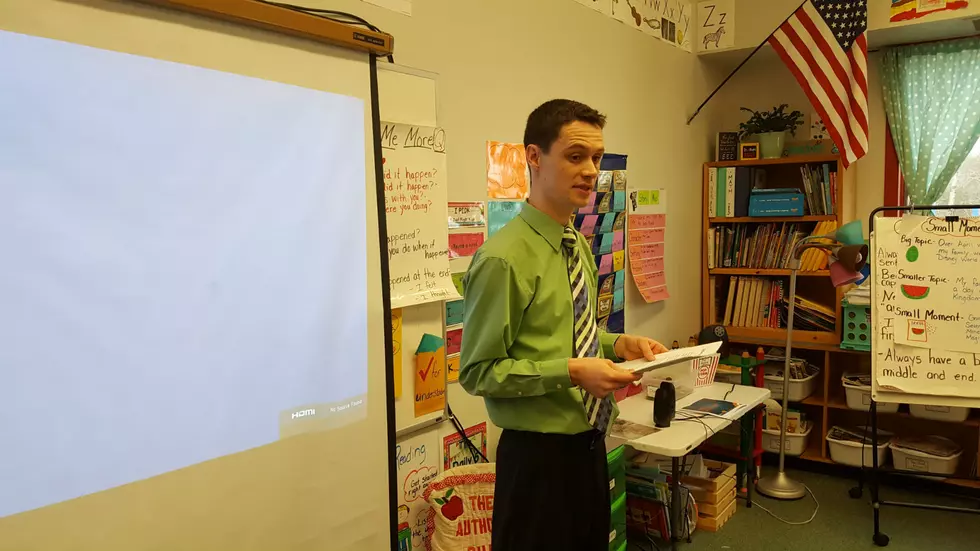 Katahdin Trust Teach Children To Save Money At Fort Street Elementary School
Gary Freeman, Townsquare Media
When it comes to saving money, there just doesn't seem to be enough emphasis on it. But our friends at Katahdin Trust Company are doing something about it.
Sam Clockedile, marketing and advertising specialist with Katahdin Trust Company, said, "Today's focus was part of a celebration of the twentieth anniversary of American Bankers Association to teach children to save and teach our youth healthy saving habits that they hopefully will take with them for the rest of their life."
Clockedile also said that the goal was to plant the seeds in the kid's heads, the value of how important it is to give some (money) away, save some and the value of wants vs needs.
Clockedile spoke to two separate second-grade classes, each with about fifteen kids. Hand out worksheets and an overhead projector visual aid were also a part of the presentation.