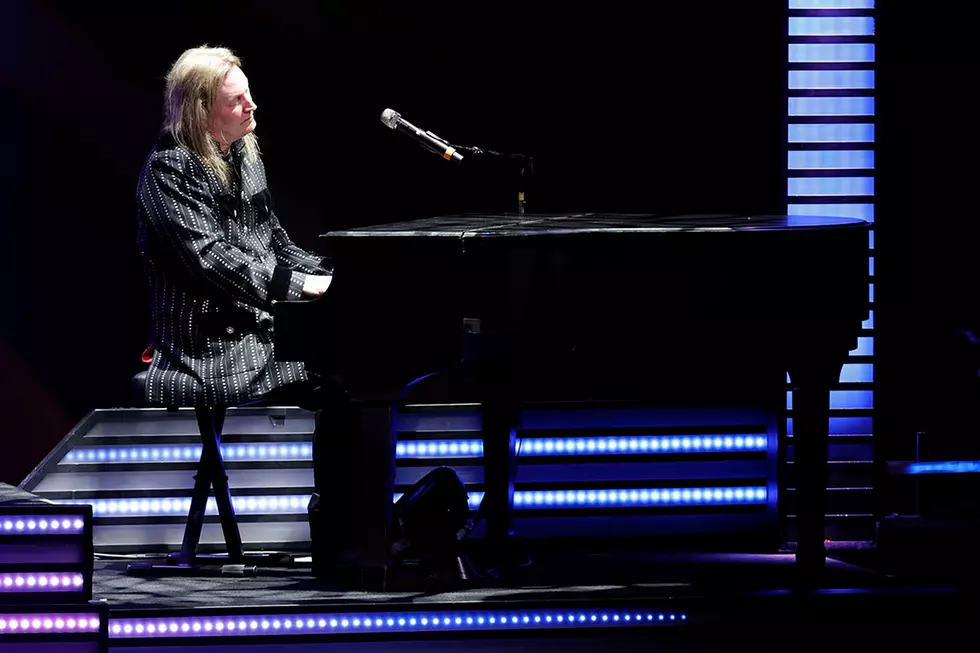 REO Speedwagon Introduces Neal Doughty's Replacement
Alex Kluft, UCR
REO Speedwagon's Kevin Cronin introduced Derek Hilland as a replacement for Neal Doughty, who bowed out after 55 years last month.
Keyboardist Doughty – co-founder and the only member to appear on all of the band's records – explained that he had enough of traveling, and although he still enjoyed performing, it was time for him to fly. His bandmates noted he would "always be part of the REO brotherhood" and suggested he might rejoin them onstage on occasion.
Hilland has already played a handful of shows in his new role. Frontman Cronin made it official in a website post, saying, "Since his stint with Iron Butterfly, Derek has toured with Whitesnake and Foreigner, and most recently spent 15 years in Rick Springfield's band. When I contacted my old buddy Rick for a reference, he said of Derek, 'He is the sweetest, most gifted fucking keyboard player since Keith Emerson, a great harmony singer and a really decent human.' And Rick was right."
He added that Hilland "is a bit younger than the rest of us – who isn't! – grew up listening to REO Speedwagon, and is a longtime fan of Neal's keyboard work. He is a perfect fit and fits right in with our band vibe. So, once again REO Speedwagon survives a major personnel change and keeps on rolling. While Neal is certainly irreplaceable, Derek is an extremely gifted keyboardist and a fine singer, who brings renewed enthusiasm to our band. We will carry on, continue to raise the bar musically, and have fun in the process. We hope to see you at our upcoming shows. … Onward and upward, with love."
REO Speedwagon is currently touring the U.S., with dates scheduled until August.
Styx, REO Speedwagon and Loverboy on June 1, 2022 in Ohio