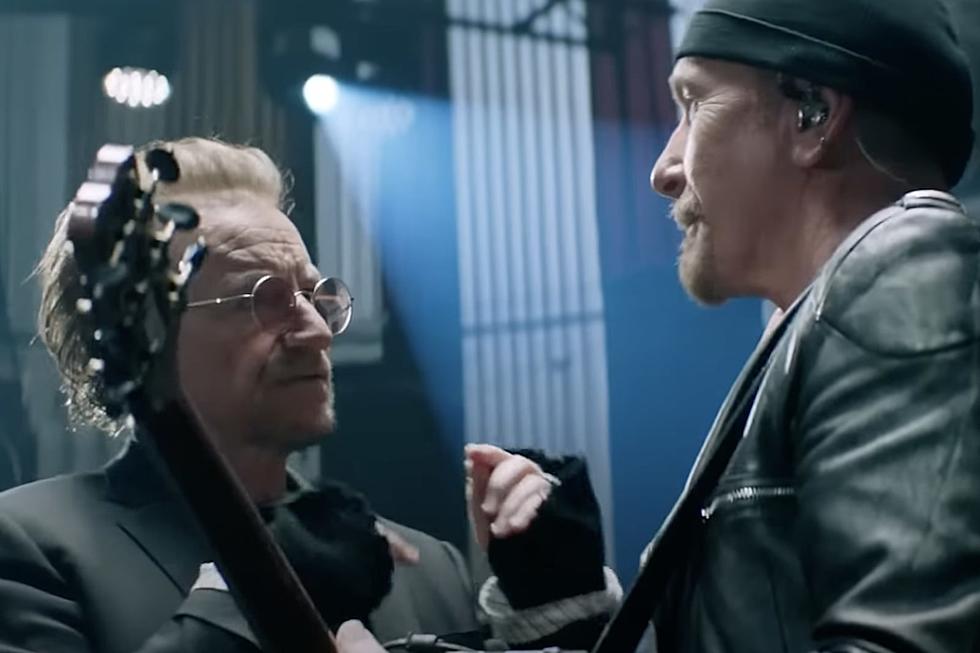 Watch a Trailer for New U2 Documentary Featuring David Letterman
YouTube
A new documentary titled Bono & the Edge: A Sort of Homecoming With Dave Letterman will be released on Disney+ on March 17.
It features the late-night host as he travels to Dublin to spend time with U2's Bono and the Edge, who deliver an intimate concert performance and discuss their 45-year friendship.
"Recently, I won a radio contest," Letterman said in a press release. "Winner gets to visit Dublin with Bono and the Edge. (Radio contest part not true, but I feel like a winner.) They showed me around, introduced me to their musician friends and performed some of their greatest songs in a small theater. It's a great tour. Get in touch with them ― I'm told there are still availabilities. I'm the luckiest man on the planet."
You can watch the trailer for the film below.
Bono and the Edge: A Sort of Homecoming was directed by Morgan Neville, who also directed Johnny Cash's America (2008), 20 Feet From Stardom (2013) and Keith Richards: Under the Influence (2015). "I fell in love with U2 and David Letterman at roughly the same time, somewhere around my sophomore year of high school," Neville said in the press release. "That somehow decades later we would all come together in Ireland to make this show was an unlikely dream somehow come to life."
The film will be released on the same day as U2's new album, Songs of Surrender, a collection of 40 re-recorded and re-imagined songs from across the band's catalog, including favorites like "With or Without You," "One," "Beautiful Day" and "Sunday Bloody Sunday."
"Tradition of storytelling is part of Dublin. It's in our music," Bono says in the trailer. "Our songs, they're still growing, they're still emerging."
U2 Albums Ranked
U2 don't inspire weak reactions in people. There are passionate U2 fans, and passionate U2 haters, and very little in between.