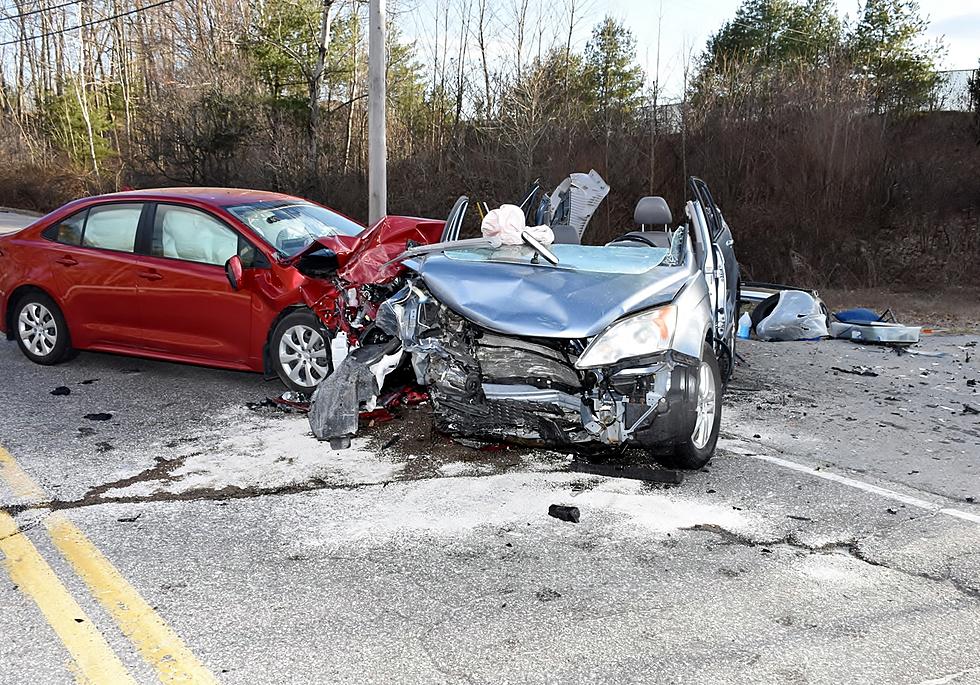 Four People Injured in Multi-Vehicle Collision in Westbrook, Maine
Westbrook Police Department
Four people were taken to the hospital  following a crash in Westbrook involving five vehicles late Tuesday afternoon.
Westbrook Police and emergency crews responded to the collision around 4:30 p.m. near the intersection of Spring Street and Eisenhower Drive.
Police say four people were transported by ambulance to the hospital, one with serious injuries. The Westbrook Fire Department had to cut the roof off one of the vehicles to get to one of the victims.

A section of Spring Street was closed to traffic for nearly three hours Tuesday evening.
The Westbrook Police Department is actively investigating what they called a "complex" crash. The Gorham and Windham Police Departments are assisting with reconstructing the collision.
Should any criminal charges be filed in the case, police say they will provide an update.
The 25 Intersections in Maine That Had The Most Crashes in 2021
The Maine DOT keeps a record of accidents at intersections throughout Maine, and these are the 25 intersections that had the most in 2021.
The Most "Character-Filled" House You'll Find in Maine
I found a character-filled house in Maine at 916 Bay Creuse Rd, Sinclair, listed by Stephanie Beaulieu with Fields Realty Llc via Realtor.com, that will knock you off your seat. This home gives you charm, class and contemporary structure and style. For more info, check the listing here.