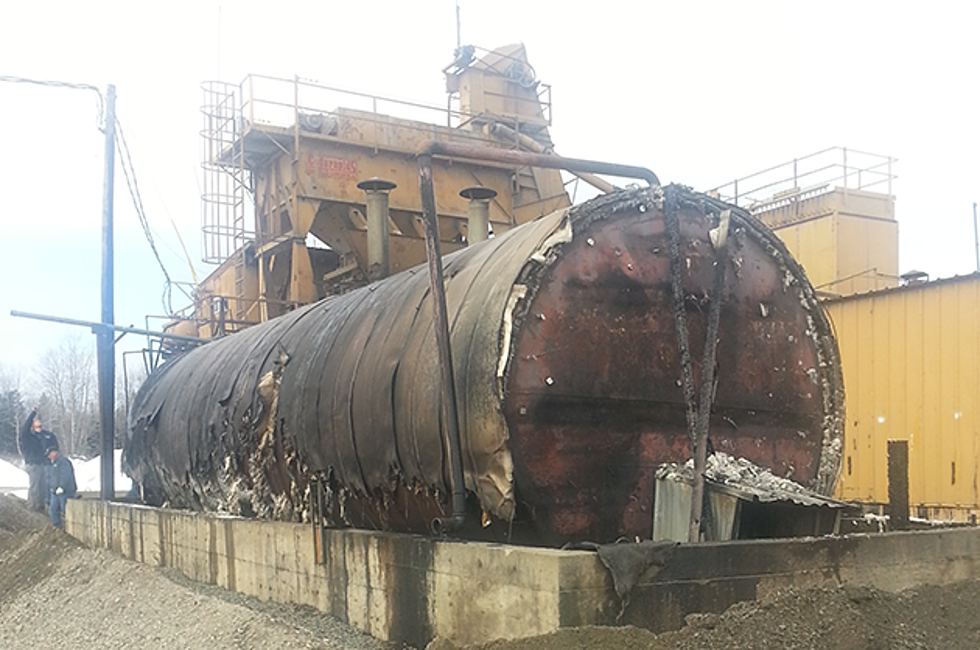 Explosion at Steelstone Plant in Houlton [UPDATE PHOTOS]
TSM
At around 9:00am, a 10,000 gallon asphalt tank believed to be owned by Steelstone Industries exploded; the blast could be heard by surrounding businesses on North Street.
The Houlton Fire Department along with mutual aid from the Hodgdon Fire Department responded and managed to put out a fire that broke out after the explosion.
Glen Targonski from the Houlton Fire Department said fire fighters were still on scene around 11:00am waiting for assistance from the Maine DEP and OSHA.
No one was hurt in the blast. We'll have more on this story as it comes in.
Steelstone Industries is located off Smyrna Street about a half mile from downtown Houlton.
Steelstone Industries, Inc. has been in business in Houlton since the late 1960's and operates a concrete batch plant, a hot mix asphalt plant, as well as a crushed stone and gravel facility.