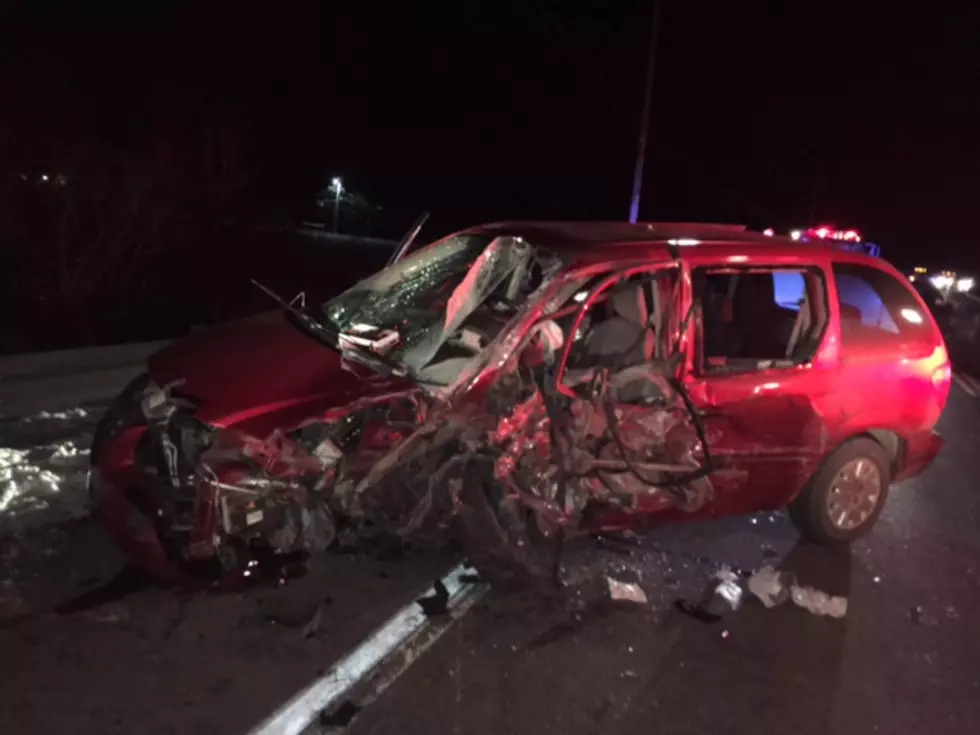 Driver Fortunate in Grand Isle Crash
Maine State Police
Just after sunset Monday evening, State Police responded to a crash where a minivan was struck by a tractor trailer and the driver of the van was trapped in the vehicle on Route 1 in Grand Isle.
Trooper Matthew Curtin responded to the scene. Police says Dennis Pelletier was headed west on Route 1 in Grand Isle when he fell asleep and veered into oncoming traffic. Pelletier struck a tractor trailer unit head on, causing substantial damage to both vehicles.
The tractor trailer, operated by Lawrence Davis of Blanchard Tonswhip, was left disabled in the middle of the roadway causing traffic to become delayed. Rescue crews were able to free Pelletier from his vehicle. He was transported to Cary Medical Center with non-life threatening injuries.
Davis was transported to Northern Maine Medical Center in Fort Kent with minor injuries. Trooper Curtin was assisted at the scene by the Grand Isle Fire Department. The investigation is ongoing..