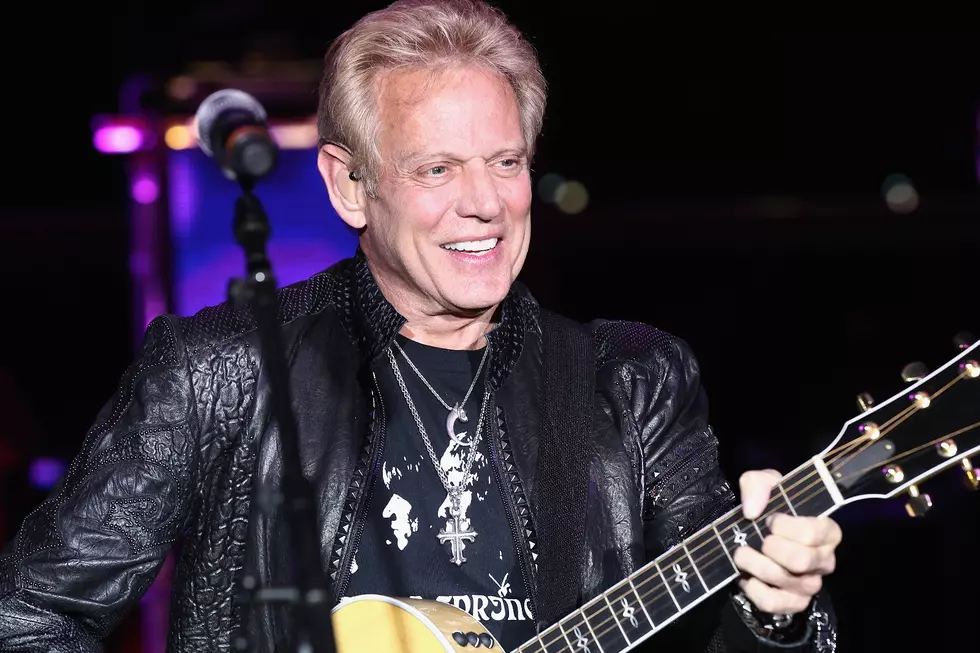 How Don Felder Recruited Rush's Alex Lifeson for Solo LP
Terry Wyatt, Getty Images
During a new video interview with Loudwire, the former Eagles guitarist explained how he reached out to Lifeson following an encounter with his Rush bandmate.
"I knew Neil Peart fairly well, and he told me before [the news came out] that he was done playing," Felder recalled. "[We were] at a birthday party where my band was playing and [Stephen] Stills came over and sat in, and we were just having a birthday jam. So I said, 'Neil come on up and play 'Pride and Joy' with us!' And he said, 'No, I stopped playing.' I went, 'You what?' 'Yeah, I quit. I'm done. I'm not playing drums anymore."
When Felder realized that Lifeson "was just sitting around twiddling his thumbs, waiting for something to do besides playing golf," he decided to reach out. "I sent him this email and said, 'Hey, I'm working on this record. Would you like to play?' He said, 'Yeah! When? Where? What are we doing? Just send me the tracks, I'm going to do it!'
You can watch the interview below.
Lifeson was one of many talented collaborators on the LP, a fact that overwhelmed Felder. "The level of competency of every one of the guest musicians -- whether it was Mick Fleetwood or Chad Smith or Slash or [Peter] Frampton or Richie Sambora, Orianthi -- was just incredible," the guitarist admitted. "And whoever I threw the hat to, 'Here, your turn, you go for it,' would just step up and just crush it."
While all of the guest musicians impressed Felder, one guitarist in particular actually scared him. "I've played with a lot of people, and I have never been more frightened to be standing in a control room with me and Joe Satriani, who is an absolute monster, working out these guitar parts," Felder confessed. "It pushed me outside of my safe zone."
Felder will wind down 2019 with a handful of performances, before heading back on the road in 2020. A full list of tour dates and ticketing info can be found at his website.