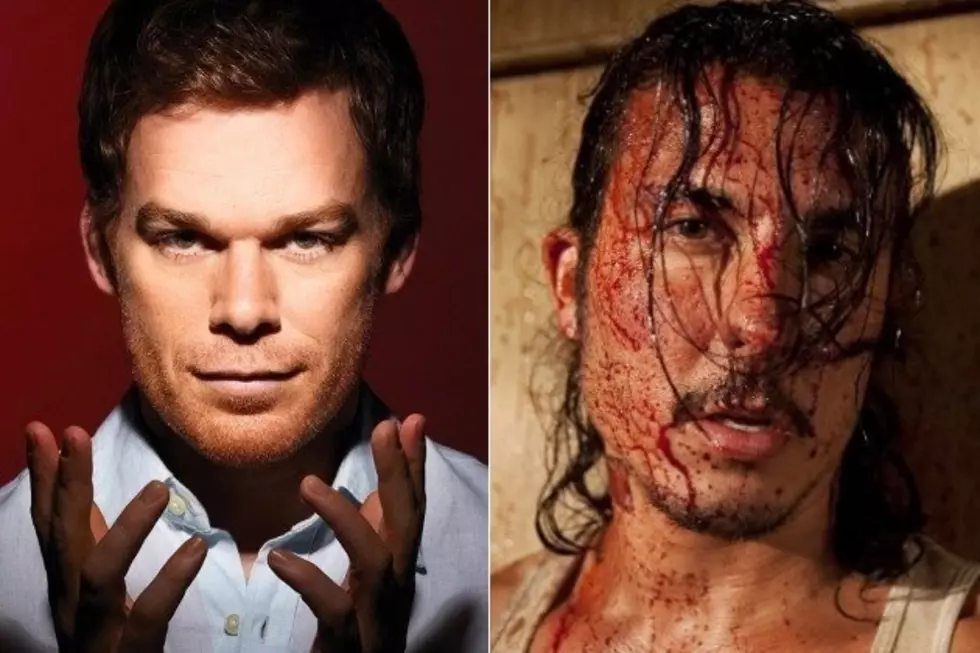 'Dexter' Season 8 Casts 'The Walking Dead' Star Nick Gomez
Showtime / AMC
'Dexter' had itself quite a day earlier this week, announcing the respective castings of both Charlotte Rampling and former 'Boondock Saint' Sean Patrick Flanery for major roles in the show's upcoming eighth season, but the recognizable names haven't stopped just yet. 'The Walking Dead' star Nick Gomez is the latest to be announced among the season 8 cast, which may or may not be the final year for Showtime's beloved serial killer drama. Find out about Nick Gomez role on 'Dexter' season 8 inside!
We aren't entirely certain if 'Dexter' season 8 will act as the final season for Showtime's favorite serial killer, but the casting announcement are nonetheless continually intriguing. The latest notable figure announced to join the show's eighth season is that of 'The Walking Dead' player Nick Gomez, best remembered for appearing in the initial two episodes of the third season as traitorous prisoner Tomas, whose skull Rick cleaved with a machete.
Gomez himself revealed the casting of his recurring role via Twitter, but didn't offer any details of the role as of yet. Gomez joins a guest cast that includes Charlotte Rampling as criminal profiling neuro-psychiatrist Dr. Evelyn Vogel, and 'The Boondock Saints' star Sean Patrick Flanery as ex-cop turned private-eye Jacob Elroy.
Well, what say you? Are you excited to have another familiar face take part in 'Dexter' season 8, premiering early on June 30? What do you hope to see from 'Dexter's potentially final season?