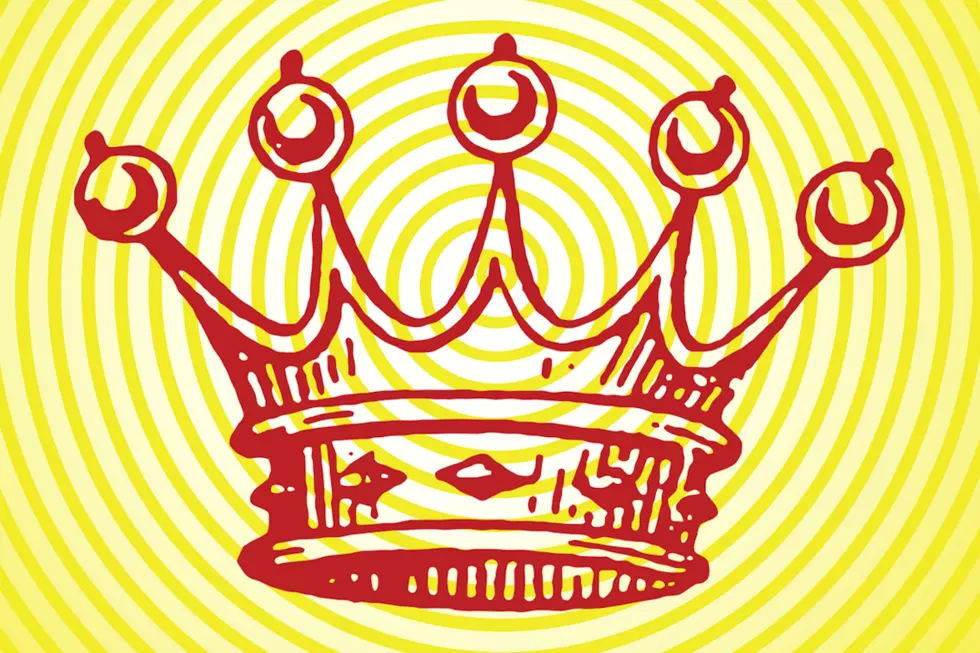 How Cake Went the Distance With 'Fashion Nugget'
Capricorn
In the waning months of 1996, a little band named Cake stormed all the way to No. 4 on the Modern Rock radio chart (and even cracked the Top 40) with a quirky single called "The Distance" from an unassumingly designed CD entitled Fashion Nugget that was released on Sept. 17, 1996. So quick was the group's ascension, in fact, that most observers didn't even have enough time to ask, "Wait, who the heck are Cake?
Cake were formed in Sacramento Calif., in 1991 by vocalist, acoustic guitarist and sometime organist John McCrea. Their self-produced debut album, 1994's Motorcade of Generosity, drew little interest except for that of legendary Southern rock impresario, former Allman Brothers Band manager and Capricorn Records founder Phil Walden. After many years spent out of the music business, Walden had successfully relaunched Capricorn, immediately proving his ears for talent with signings like Widespread Panic, Gov't Mule and Kenny Chesney.
But Cake, by comparison, seemed like a much bigger long shot. But the unusually open-minded alternative rock consumers proved to be the perfect demographic to embrace an unconventional group prone to slapping trumpet solos over sparse, lo-fi arrangements underpinned by a funky rhythm section and ominous electric guitar tones. And the final catalyst to Cake's infectious formula was McRea's deadpan vocals, with which he delivered peculiar lyrics about subjects as disparate as Frank Sinatra, chicken nuggets, and Italian leather sofas with a calm, bemused, even detached (and often profanity-laced) sarcasm.
Then there were the hits: namely a Cake-ified cover of Gloria Gaynor's disco-era classic "I Will Survive" and the aforementioned "The Distance" (authored by guitarist Greg Brown) which quickly elevated Cake from anonymity to cult status to mainstream proposition by the end of the year. Before long, Fashion Nugget had gone platinum and not even Brown's departure the following year couldn't stop Cake from scoring another big hit, "Never There," from 1998's knowingly named Prolonging the Magic.
Subsequent albums followed suit, always managing to produce a hit or two, even though Cake's productivity waned with time (and their old champions, Capricorn, were long gone). But none of it compares to the unexpected acclaim bestowed upon Fashion Nugget. Its songs still crop up regularly in TV shows and movies, backing memorable scenes with their quaint flavors and nuanced emotions, and providing constant nostalgic reminders of a time when Cake's music went "The Distance."
The 50 Most Influential Alternative Musicians of the 21st Century