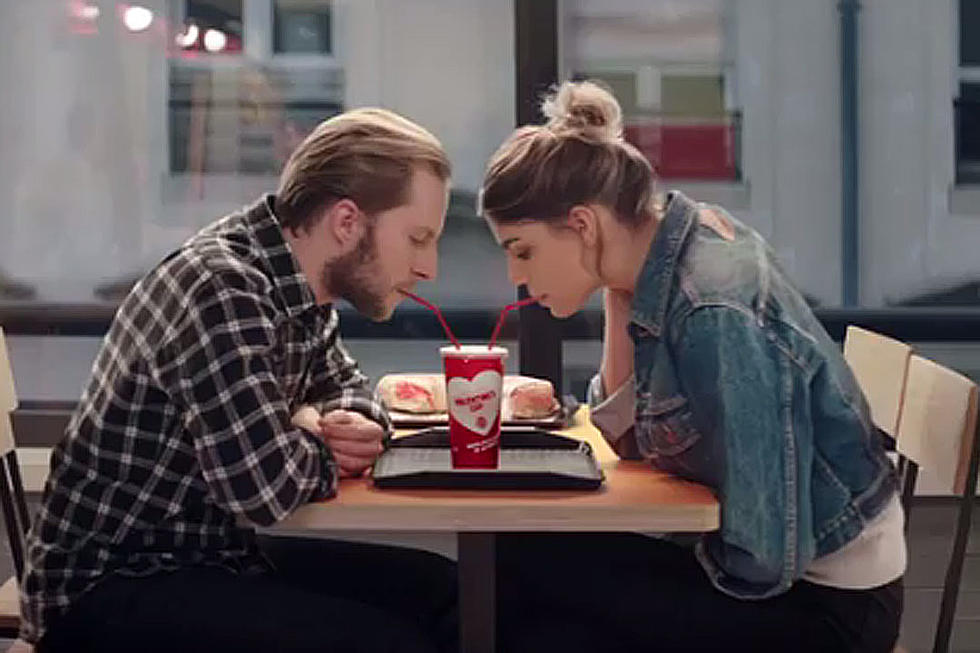 Burger King's Valentine's Cup Lets You Simultaneously Drink With the Love of Your Life
BuzzmanTV/Burger King, YouTube
Make sure to drink in all the romance this Valentine's Day.
If Domino's pizza wedding registry wasn't enough to get you in the mood for love and a meal, then this will surely do the trick. Burger King has unveiled the Valentine's Day cup for two, allowing lovebirds to enjoy the same beverage from the same cup (it's probably a whole lot cheaper than this overpriced Valentine's Day strawberry, too, and, since it'll most likely be filled with soda, almost as sweet as this chicken nugget bouquet). It's like the modern-day version of going to the shop and sharing a malt with your main squeeze.
Someone at BK finally had a light bulb moment and realized they could put two holes for two straws in a top so people no longer had to endure the brutal hardship of putting their lips on separate cups to get cola into their bellies or, worse, passing the same cup back and forth in order to quench their thirst.
Sadly, the cup is only available at restaurants in France (and, let's be honest, who knows more about romance than the French? They practically invented the field.) between February 11 and 14.
All we know is, Burger King's promotion may be the most romantic thing couples do together since Saturday Night Live reminded us they can literally go together.