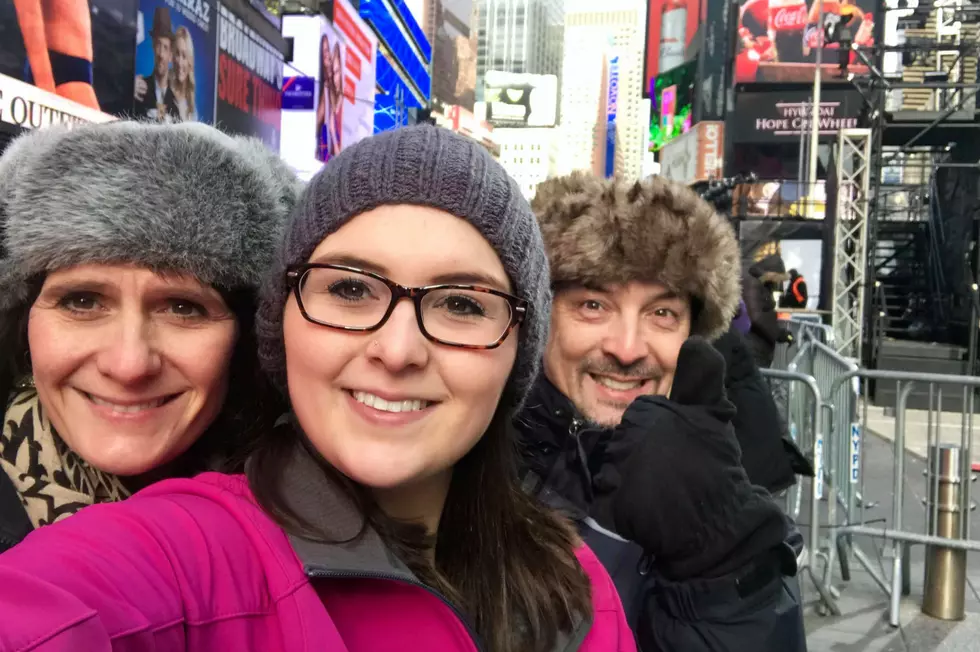 Boston Cop Goes Extra Mile To Drive Westfield Teen To Portland After Brain Surgery
Courtesy @Kori Malenfant
No doubt, we've known people who have gone the extra mile for someone else. This native Presque Isle teen experienced that from a Boston cop after she had brain surgery.
WGBH News recently did a story about a Boston police officer who went the extra mile to help a teenager and her family get from Boston to Portland, Maine.
However, for Boston Police Captain Kelley McCormick, it was more than just an extra mile, but more like 100 miles. That's near the distance it took him to drive from the Boston area to Portland, Maine.
Kori Malenfant lives with a condition called Chiari Malformation. Kori's cerebellar tonsils hang too low, putting pressure on her brain stem.
In turn, this causes a large number of symptoms, including dizziness, ringing in ears, tingling and numbness in hands and feet, headaches, vertigo and other symptoms as well.
Kori Malenfant, of Westfield, and her family, were trying to catch their train from Boston to Portland. The family had come from New York after the teen had brain surgery.
They missed their connecting train in Boston by 5 minutes and decided to seek help from two police officers on duty at North Station, as they didn't want their daughter to sit in the cold for two and a half hours.
All they were looking for was a place to store their luggage, which would have enabled them to get their daughter to a warmer place to wait for the next train.
Boston Police Captain Kelley McCormick stepped in and drove them to Portland himself.
When we asked Kori what she thought about this she said,
"The craziest thing about the experience was that not only is Captain McCormick a national hero for all the work he has done in the City of Boston and at the Boston Marathon bombing, but he is also a hero to us- a family from a small town in Maine."
"God was watching over us that day. He placed Captain McCormick in our path, and because of this, we will be forever blessed by his incredible act of kindness. One of the greatest things about Captain McCormick was how humble he was. He wanted no recognition for this and acted as if the ride to Portland was no big deal. Because of this, I felt led to make the Facebook post, to get him the recognition he deserves."
We're thankful that Kori and her family made it back safely to the County and wish her a quick recovery from her surgery.