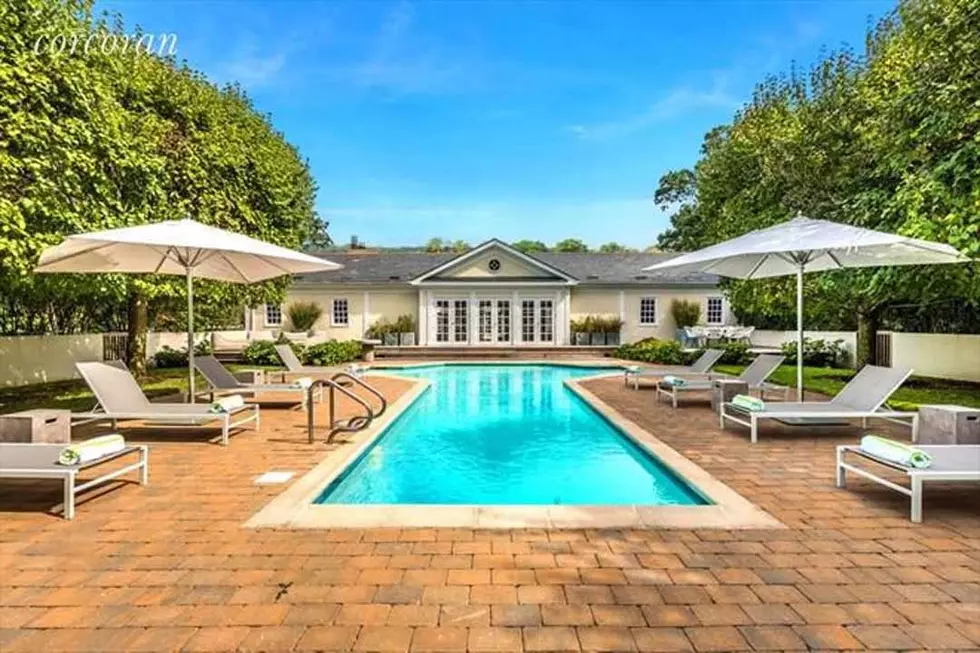 Summer Vacation Like Billy Joel — For Just $495,000!
The Corcoran Group
If you want to party like Billy Joel this summer, you're in luck. The home he once rented in the Hamptons is for sale — or available for rent for the Memorial-to-Labor-Days scene. It can be yours forever for $15.9 million, or for just the summer season for a mere $495,000.
Joel, a Long Island native, and his then-wife Christie Brinkley once rented the eight-bedroom, 11.5-bath Wainscott, N.Y., property known as "Goose Creek" for their daughter Alexa Rae's birthday. The 19,000-square-foot home recently hit the market. It was built in 1960, and rests on 5.5 acres of land on Wainscott Stone Highway off of Georgica Pond and features an outdoor pool, tennis court and guest house. Inside, you'll find an indoor heated wave pool, a Turkish bath and massage rooms.
But one of its most notable amenities is the 110-seat theater that is an exact replica of the former Ziegfeld Theatre on Broadway.
The property has attracted many celebrities, in addition to Joel and his family, over the years. Jay-Z, Madonna, Jennifer Lopez, Warren Beatty, Damon Dash and Kevin Coster have all stayed at Goose Creek; Geena Davis celebrated a birthday or got married there, depending on whom you ask; and Jake Gyllenhaal hosted an End of Watch premiere on the property.
You can see photos below.
A lot has happened for Joel since he rented the property. The 68-year-old Piano Man has continued his monthly residency at Madison Square Garden, which he started in January 2014. He recently announced an unprecedented 55th consecutive show at the New York City venue that will take place on Aug. 23. It's expected the concert will put him over the million-tickets-sold mark.
His personal life is also thriving. Joel married fourth wife Alexis Roderick in 2015, and the couple had its first daughter, Della Rose, that year, and a second, Remy Anne, in 2017.