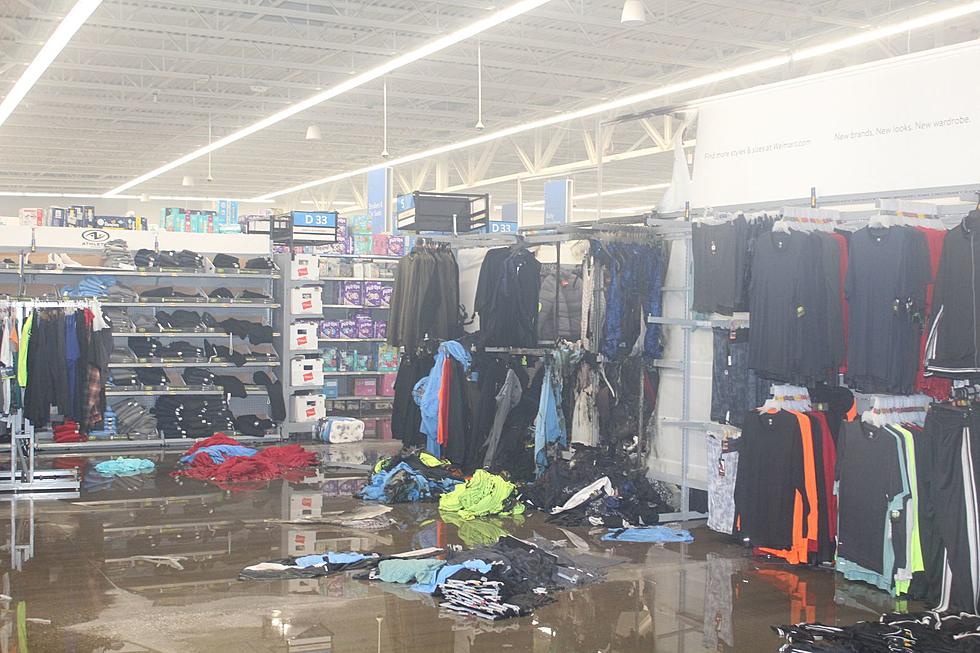 Bangor Walmart to Open Food Section Only This Week After Fire
Maine Department of Public Safety
Bangor Walmart Supercenter is preparing to open a portion of the store, after a fire forced it to close a week ago.
Why Did the Store Close?
The store has remained shuttered since a fire was set in the men's clothing section on Friday, November 3rd. Videos taken by patrons and posted to social media showed large flames and sprinklers dousing them. Extensive smoke and water damage forced operators to close the store indefinitely while they assessed the extent of the damage and got it cleaned up.
Was Anyone Arrested?
On Saturday, November 4th, Lucas Landry of Smyrna was arrested after officials identified him from security footage. He's been charged with arson. At the time of his arrest, Landry was on probation for an unrelated burglary charge.
When Will It Reopen?
Now, WABI-TV is reporting that the store will open the grocery section of the store at 8:00 Friday morning, November 10th and 6:00 Saturday morning, November 11th. The rest of the store will remain closed to customers and there with no access beyond the grocery section, as the clean-up continues. So far, there's no indication about when the store will close on those days.
Calls to the Walmart store in Bangor went unanswered.
We'll update this story as more details become available. 
LOOK: 50 Beloved Retail Chains That No Longer Exist
Stac



ker
takes a look at 50 major retail chains that no longer exist and the reasons for their demise.
Gallery Credit: Madison Troyer
LOOK: 50 Famous brands that no longer exist
Stacker
compiled a list of more than four dozen famous consumer brands that no longer exist, consulting sites such as TheStreet, Good Housekeeping, and Eat This, Not That!, along with numerous throwback sites dedicated to consumer brands.
Gallery Credit: Liz Barrett Foster
The 100 Best Places to Live on the East Coast