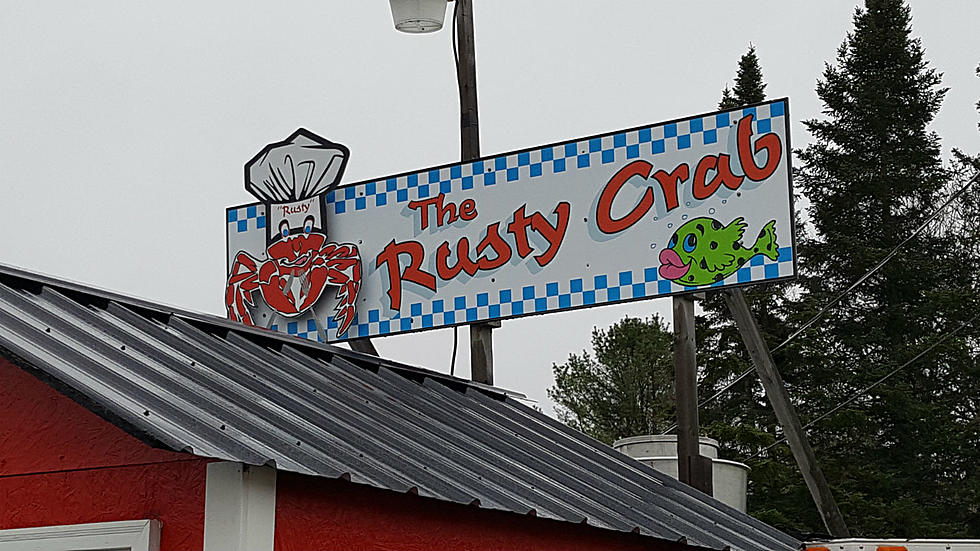 And So It Begins! Open Season At The Rusty Crab In Mars Hill
Gary Freeman, Townsquare Media
It's that time of year when we get ready to eat our favorite Maine food and enjoy the outdoors. The Rusty Crab in Mars Hill is open!
Rusty Johnston, owner, and operator of The Rusty Crab (hence the name), really knows how to kick it up 10 notches in his little, road-side crab shack near Mars Hill!
If you're into whole clams, tenderloin clams, Maine shrimp, haddock nuggets, and lobster rolls, then you're in for a big treat this season because The Rust Crab has all of these items and more!
Located on Route 1 (The Houlton Rd), just before Mars Hill, The Rusty Crab offers some wicked-good food at reasonable prices.
Some of their sides include homemade fries, hush puppies, and beer-battered onion rings to go with your delicious meal.
For you 'buffalo' lovers, don't forget to ask Rusty about his "Buffalo-Fried Clams!" I'm telling you, don't knock it 'til you try it. (Can you say, 'deeeelish?')
And they also feature burgers, for those kiddo's who don't quite dig seafood yet, from your local Mars Hill IGA!
You simply can't go wrong here! 
So, if you're on your way to Houlton or Mars Hill, or if you just want to go out of the way for some really good eating, make sure to pull over and stop at The Rusty Crab in Mars Hill.
They're open for business! 
Hours are Wednesday through Sunday from 11 a.m. to 8 p.m. They may be open on Tuesdays as well, depending on supplies and weather conditions.