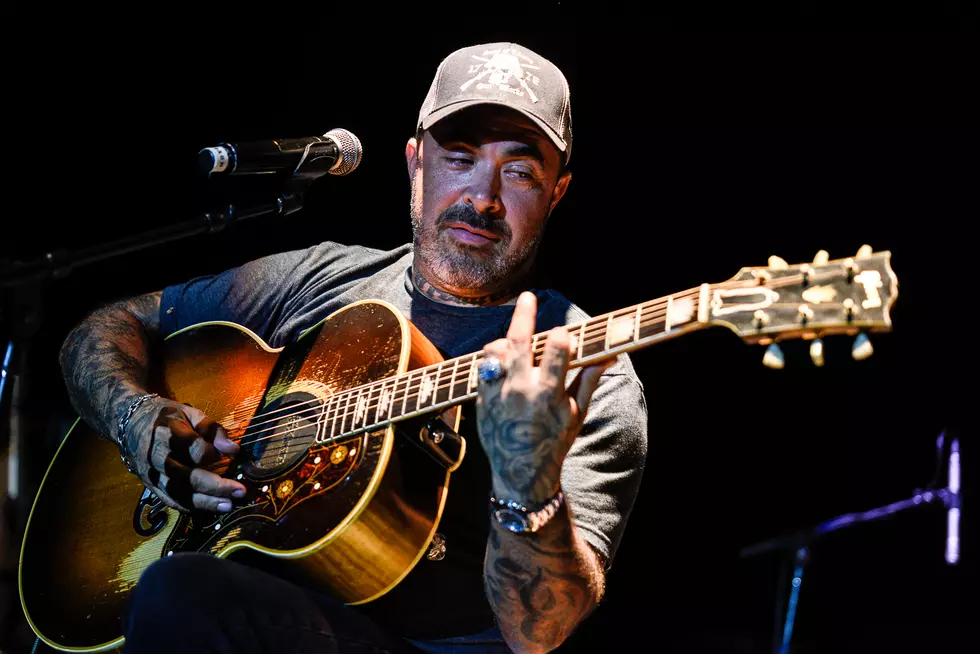 Aaron Lewis: The Staind Touring Machine Will Never Exist Again
Evil Robb Photography
After nearly three years apart, Staind reunited late last week for frontman Aaron Lewis' 6th annual charity golf tournament and concert. With Staind being inactive for so long, fans are now wondering if the band may start touring again, but according to Aaron Lewis, a full-fledged Staind tour will never happen again.
After Aaron Lewis and Friends played a set at the Aug. 4 show, which featured tributes to both Chris Cornell and Chester Bennington, Staind bassist Johnny April and drummer Sal Giancarelli joined Aaron Lewis and guitarist Mike Mushok onstage. The Staind full lineup performed "Outside," "Something to Remind You" and "It's Been Awhile," giving fans in attendance a massive surprise.
Lewis recently joined 104.9 The Surf to talk about Staind's future, which will not include any massive tours in the foreseeable future. "The touring machine, as you call it, of Staind will never be again. Not like that, no. Never. Never," Lewis says. "I could never go back to playing six shows [a week] eight weeks in a row. I can't do that. I have grown in my age and become very accustomed to playing Thursday, Friday and Saturday and being able to go home for a few days and unwind and try to kind of have a life aside from doing this."
The Staind frontman added, "I worked really, really, really hard to get to this point where I can play three days a week and still do just fine."
Lewis has kept busy with his solo career, releasing The Road and Sinner in 2012 and 2016, respectively. Mike Mushok has been a member of Saint Asonia since 2015, with the band currently discussing a second album. Sal Giancarelli joined Saint Asonia as the band's new drummer in 2017.
Staind's Mike Mushok Plays 'Wikipedia: Fact or Fiction?'